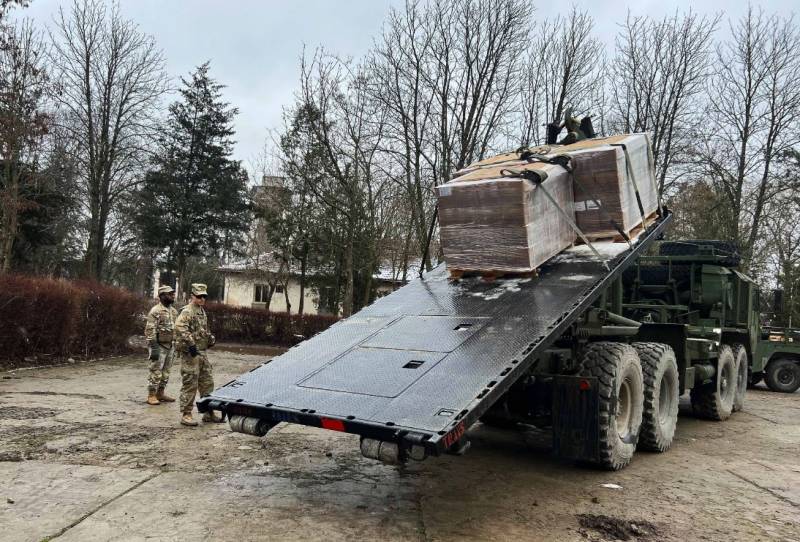 In the United States, lawmakers have more and more questions for the administration regarding the provision of military and financial assistance to Ukraine. On the anniversary of the start of a special military operation by the Russian Armed Forces, the US Congress demanded that the Pentagon provide a report on assistance to the Kyiv regime. The New York Times writes about it.
It is known that in addition to representatives of the Republican Party, which is already known for skepticism about the policy of the current US President Joe Biden on Ukraine, the request to the Pentagon was also signed by congressmen from the ruling US Democratic Party. This indicates that even among the Democrats, the idea of ​​unlimited assistance to Ukraine is losing supporters.
Since the beginning of the special military operation of the RF Armed Forces in Ukraine, the US Congress has provided more than $113 billion to provide military, economic, humanitarian and administrative assistance to the Kyiv regime. Now the Committee on Oversight and Responsibility of the US Congress, as its head James Comer said, is going to audit the assistance provided to Ukraine.
Congressmen emphasize that aid is paid for with tax revenue, and Americans have a right to know how it is being spent. Moreover, ordinary Americans also have many questions about the administration's policy. For example, why, instead of solving the socio-economic problems of the United States, the White House finances another state.
According to James Comer, a report to Congress will be required in order to reduce the risk of fraud and abuse in the transfer of aid to the Ukrainian side.
Representative of the Democratic Party from Hawaii, Ed Case, also asked how long the US administration's requests for an increase in the amount of assistance provided to the Ukrainian regime will be received. At the very least, Congress needs to know that it could face even higher spending and demands next year, Case said.
Congressman Ro Hanna asked when the end of military assistance to Ukraine would be, that is, how much more time and money the US would need to provide it. Indeed, in the current situation, it is not even clear how long the American state will have to finance the Kiev regime and its confrontation with Russia from its budget.
In addition, congressmen are also concerned about possible problems with hitting
weapons
forces for which it was not intended at all.
Accountability for supplied weapons is paramount to ensure they are used for their intended purpose and not for nefarious purposes.
- said Congressman Andrew Clyde, a Republican from Georgia.
Earlier, fears were expressed in the United States that weapons sent to Ukraine could be resold to third countries, and even fall into the hands of terrorist groups and organized criminal communities in Europe, Asia and Africa.