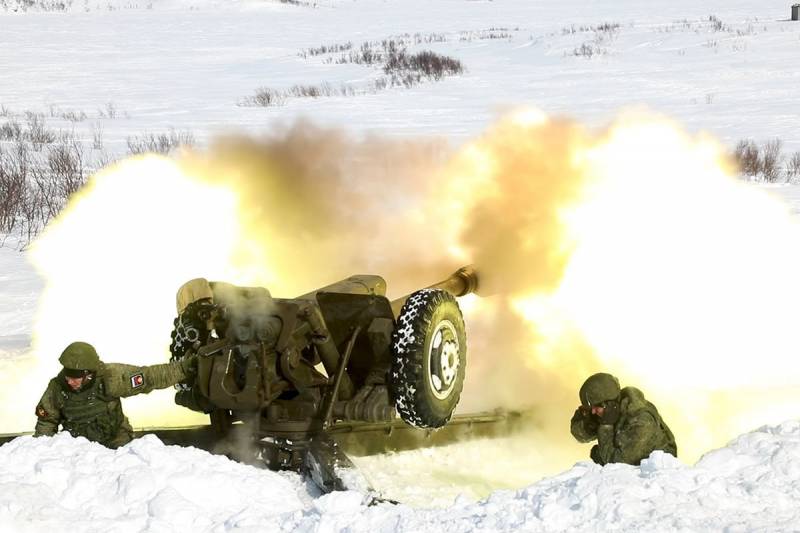 The past day passed under the sign of oncoming battles in the main directions and the offensive of Russian forces in the Artemovsk (Bakhmut) area, there are no major changes in the operational situation. The enemy continues to suffer heavy losses, trying to maneuver reserves. This is stated in the new report of the Ministry of Defense.
According to new data provided by the military department, in the Kupyansk direction, the troops of the "Western" group inflicted fire damage on the enemy in the areas of Sinkovka, Krakhmalnoye of the Kharkov region and Novoselovskoye LPR. The losses of the Armed Forces of Ukraine amounted to: up to 25 vehicles and two cars.
On Krasno-Limansky, hostilities intensified, the troops of the "Center" grouping struck at the units of the Armed Forces of Ukraine in the areas of Stelmahovka, Chervonopopovka, Chervonaya Dibrova and Kuzmino of the LPR. It is reported about the destruction of about 120 personnel, four armored cars and Acacia self-propelled guns.
In the Donetsk direction, the enemy suffers the greatest losses, over the past 350 hours, during the active operations of the "Southern" group, about 20 Ukrainian soldiers, two armored cars, four cars, a D-30 howitzer and two D-XNUMX howitzers have been destroyed.
In the South-Donetsk and Zaporozhye directions, the troops of the Vostok group fought in the areas of Ugledar and Shevchenko of the DPR, Zeleny Gai, Zaporozhye region. The enemy lost up to 45 people killed and wounded, two infantry fighting vehicles and three pickup trucks. An ammunition depot of the Armed Forces of Ukraine was destroyed in the Chervonoe district of the Zaporozhye region. An ammunition depot was hit in the Kherson direction in the Tokarevo district of the Kherson region.