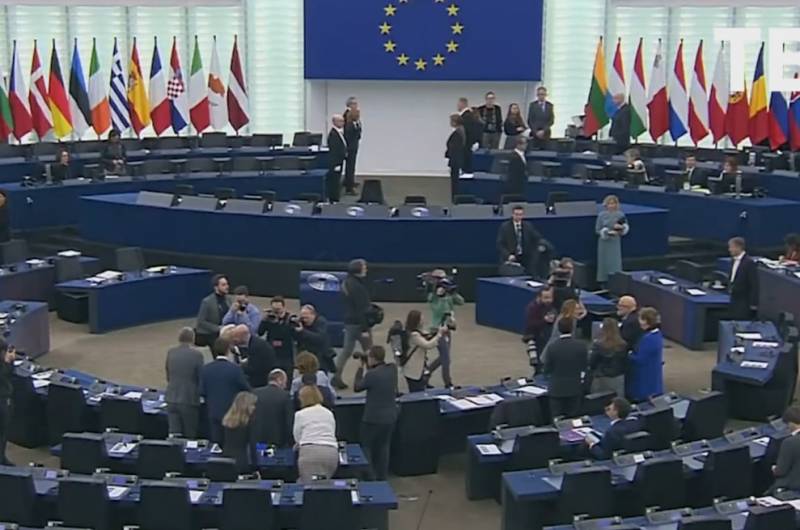 The next tenth package of EU sanctions against Russia may be the final one. This may be due to growing disagreements between its member countries.
Such an opinion
expressed
agency RIA
News
Member of the European Parliament Thierry Mariani representing France.
The French MP believes that the differences between the Europeans are growing and becoming more visible. To a large extent, this is due to differences in positions on Russian gas supplies. Countries such as Hungary, Austria and Slovakia are trying to protect this industry as much as possible from the influence of sanctions.
In addition, the issue of cooperation between European countries and Moscow in the field of nuclear energy is a painful one. The politician recalled that approximately 20 percent of nuclear fuel for European nuclear power plants comes from the Russian Federation. In addition, 19 nuclear power plants on the territory of five EU states were created by specialists from the Russian Federation. And now ensuring their safety is possible only in cooperation with the Russian state corporation Rosatom.
The MP also noted the critical dependence of US nuclear energy on Russia, because 16 percent of nuclear fuel comes to US nuclear power plants from Russia, and another 30 percent from its allies - Kazakhstan and Uzbekistan.
A little embarrassing for Joe Biden, who has included nuclear power in his plan to cut carbon emissions.
- the French politician said with irony.
The tenth package of sanctions against Russia was adopted in the European Union on February 25.