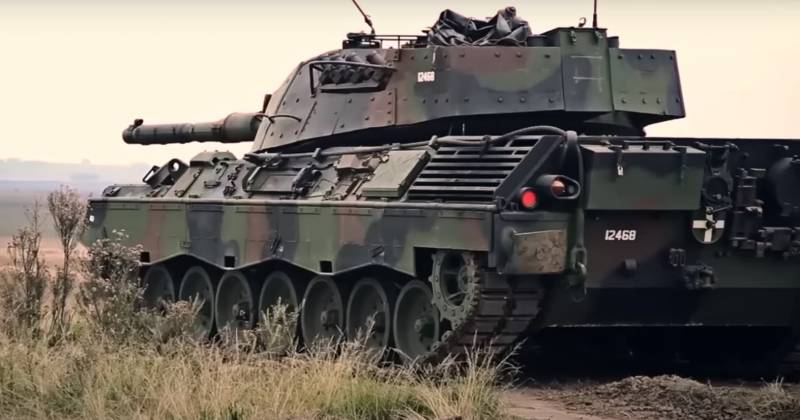 Kyiv authorities, for many months begging the West for
Tanks
NATO sample, achieved their goal. In particular, Berlin, which for a long time "rested" regarding the supply of its "Leopards", also "gave the go-ahead".
Tellingly, in addition to the "cats" of the second version in various modifications, which today are in service with many European armies, Germany promised Ukraine 88 units, removed in 2010 from service, "Leopard-1".
It is worth noting that the aforementioned tank was mass-produced from 1965 to 1984. The emphasis in the basic version of the machine was on combat power and maneuverability. At the same time, the designers had to "sacrifice" armor protection to some extent.
However, after the basic version, which began to be produced in 1965, the Leopard has undergone several upgrades. The last modification of the tank was named Leopard 1A5. It is this version that will be transferred to the Armed Forces of Ukraine.
What is the aforementioned tank?
The weight of the 1A5 modification is just over 42,2 tons. The car received a rolled-welded turret and armor reinforced with hinged steel armor elements from Blohm & Voss.
"Leopard-1" of the latest modification is equipped with an 830-horsepower engine and is capable of accelerating to 65 km / h.
The armament of the tank is represented by a 105-mm rifled gun and a coaxial machine gun MG3. Ammunition shells - 75.
In addition, the Leopard 1A5 is equipped with a computer guidance system, which is installed on the Leopard-2, as well as a thermal imager, a laser rangefinder and other modern equipment.
In general, despite the fact that the Leopard-1 is outdated and has already been withdrawn from service in Germany, it is practically not inferior to our T-80 and is still capable of causing a lot of problems on the battlefield.
About
stories
creation of "Leopard-1":