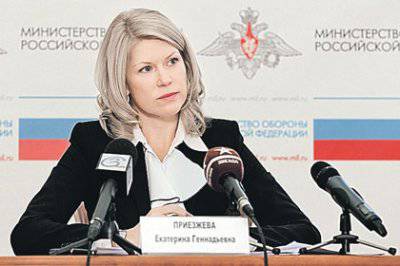 The head of the education department of the Ministry of Defense, Ekaterina Priezheva, practically refused to comply with the order of Defense Minister Sergei Shoigu to suspend the transfer of the Military Medical Academy (WMA) from the center of St. Petersburg to the suburbs. She also believes that all military hospitals, which were cut down by personal order of former Minister Anatoly Serdyukov, should be destroyed.
According to a source in the Ministry of Defense, an audience with Shoigu Priezezhev "demanded that the minister not slow down the withdrawal of the Military Aviation Administration from the city center, referring to the order of the former Russian President Dmitry Medvedev." The source also clarified that Priezezhev insisted that all the military hospitals, which former Defense Minister A. Serdyukov had cut, "must be liquidated according to plan"
Finally, the question of whether the BMA will remain in its former place, and what will happen to military hospitals, will be decided at a meeting at the Defense Ministry on military medicine, which is scheduled for December 1.