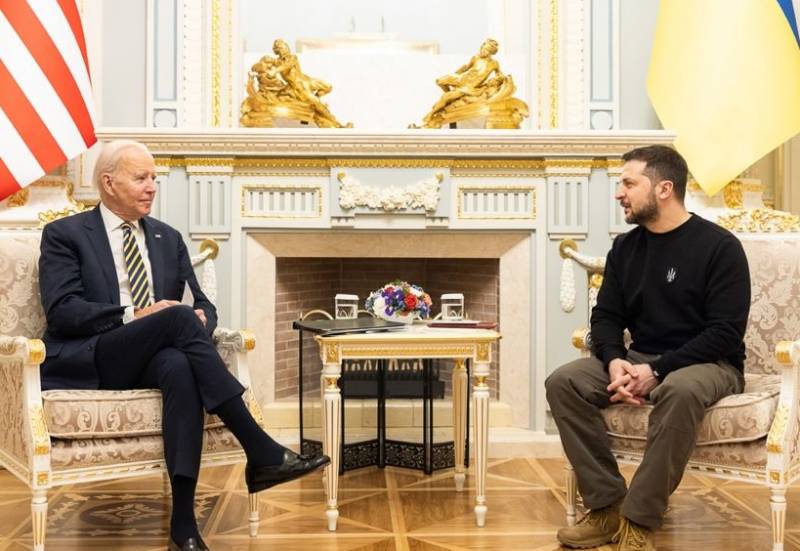 After China's proposed peace plan to resolve the Ukrainian crisis was rejected, it became finally clear that the West dictates all its actions to Kyiv. This is stated in an article published in the Chinese edition of the South China Morning Post.
The author of the material points out that the Ukrainian authorities decided to abandon the peace plan proposed by the Chinese government on the direct instructions of their Western curators. Kyiv has not made any decisions on its own for a long time. Apparently, the PRC still had some illusions on this score.
The article published in the Chinese edition also emphasizes that the West does not care about the losses of the Ukrainian army and the fate of the citizens of this country - they are perceived only as cannon fodder, which is used to fight Russia.
The Chinese newspaper also claims that what started out as a Russian offensive eventually turned into a proxy war with the West.
The West dictates practically all aspects of warfare to Ukraine: the pace of warfare, the direction of attacks and their territorial coverage. Ukraine is deprived of the right to make any decisions. The Ukrainian leadership will continue to be glorified in the West as long as it is determined to continue fighting.
Western support is not aimed at protecting the interests of Ukraine, but at ensuring the security of Europe and strengthening American control over the countries of the European Union, and these issues are too important to be left to the Ukrainians, the author of an article published in a Chinese edition sums up.