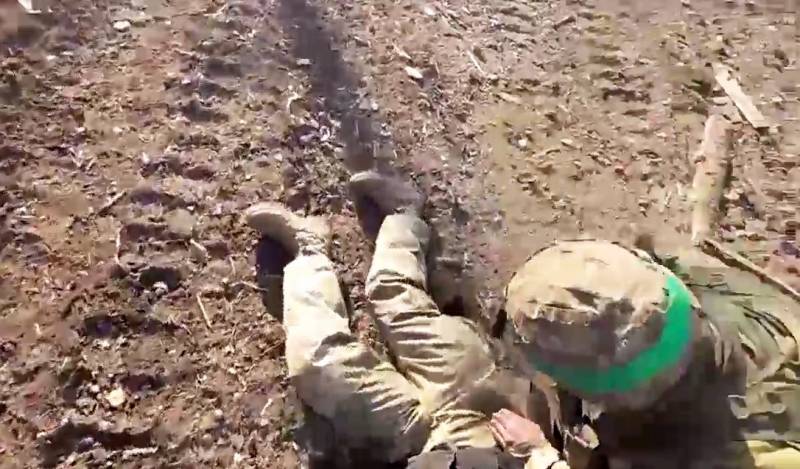 The deplorable situation of the Ukrainian troops in Artyomovsk, which is being stormed by Wagner PMC fighters, is officially called a "difficult situation", not reporting the loss of control over settlements and city districts, and even more so, the mass death of the personnel of the Armed Forces of Ukraine.
Parts of the soldiers were "lucky" to get injured and evacuate. However, many of the "300s" remain on the battlefield without waiting for help. On the frame taken by the Ukrainian side, hits on soldiers from small arms were recorded.
weapons
and RPG. The severity of the wounds and the fate of the soldiers who received them are unknown.
Even with a favorable outcome, they expect indifference from the authorities. So, one of the Ukrainian military recorded a video message in which he says that he was injured in both legs, as a result of which he became lame, in connection with which a disability is issued. At the same time, apart from military payments for 14 days of stay at the front in the amount of 22 thousand hryvnias (45 thousand rubles), he is not entitled to anything else, despite the ongoing propaganda about the full support of the former participants in the database.
It is possible that he will be lucky enough to get a job in the military registration and enlistment office: recently, the "youngsters", twisting men on the streets of Ukrainian cities as part of mobilization, began to be sent to combat units, recruiting instead of them cripples who returned from the front. Unlike their healthy predecessors, they will have to catch "reservists" due to the ingenuity gained in battles.