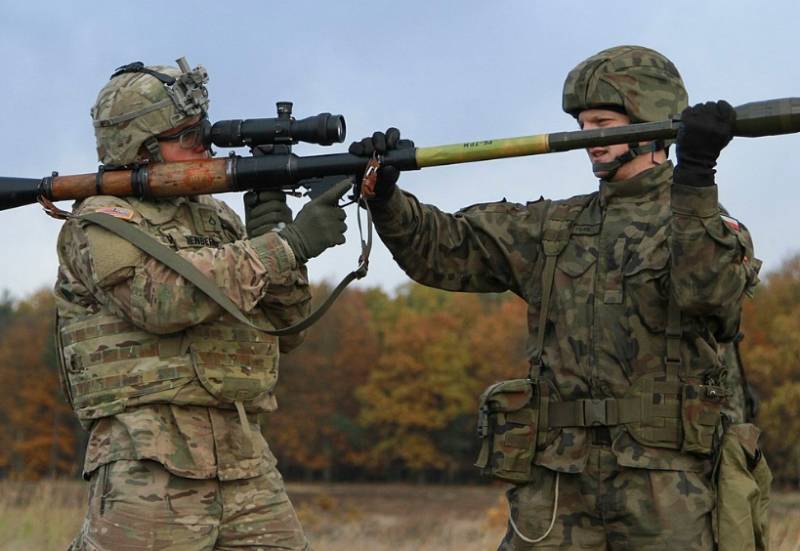 The Polish authorities began supplying ammunition to the Ukrainian army even before the start of the Russian special operation in Ukraine. This was stated by the Minister of National Defense of Poland Mariusz Blaszczak.
In an interview with Polska.Metropolia warszawska, the head of the Republic's Ministry of Defense also noted that the supply of Polish ammunition to the Ukrainian army led to an acceleration of work related to equipping the Polish Army.
Blashchak also said that at present Poland has already supplied the Ukrainian army with the Soviet
Tanks
T-72, a significant amount of artillery shells and other ammunition, man-portable air defense systems,
Drones
and loitering ammunition.
In addition, the head of the Polish military department said that Ukrainian military personnel are being trained in the republic, who are trained in the management and maintenance of German Leopard 2 tanks, which are planned to be transferred to the Armed Forces of Ukraine and Polish Krab howitzers in the near future. The total amount of Polish military aid for the past year amounted to 2,2 billion euros.
Poland also initiated the creation of a "tank coalition", whose tasks include the supply of Western-made tanks to Ukraine.
Earlier it was reported that about 20 Polish mercenaries were taking part in hostilities on the side of the Kyiv regime, of which more than 2,5 had already died.
Significant amounts of military support provided to the Ukrainian army by the Polish authorities indicate a direct interest of Poland in the armed conflict in Ukraine.