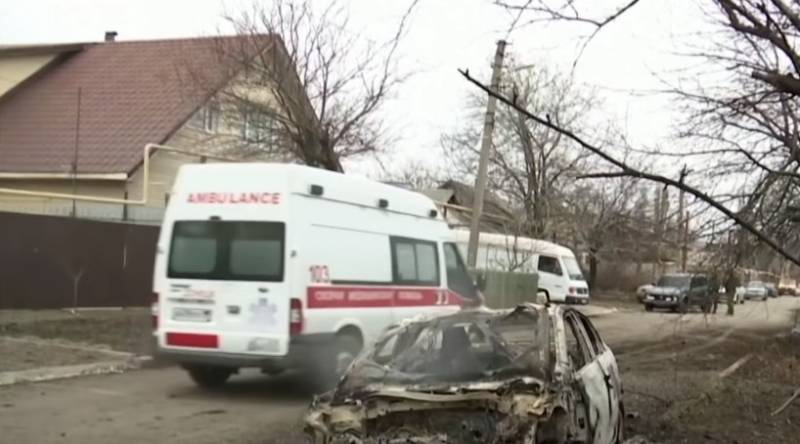 Since 2014, Donetsk has been the target of constant rocket and artillery attacks by the Kyiv regime, which has launched terror against civilians. With the beginning of the special operation, the number and intensity of strikes increased sharply, leading to heavy casualties among the population. The Ukrainian side does not even try to hide its crimes, posting footage from
drones
footage of massacres committed against civilians.
So, after the shelling of the Petrovsky district of Donetsk, an ambulance brigade and fire crews of the Ministry of Emergency Situations left for the scene of the incident. According to Ukrainian target designation
drone
, which recorded their arrival, they were hit, as a result of which 4 doctors were killed, 10 rescuers were injured.
The second video shows footage of a VOG drone dropping onto an evacuation group that was trying to transport a woman wounded in the leg as a result of shelling from the Ukrainian Armed Forces. The reprisals against civilians in Donetsk are carefully recorded and subsequently posted online by the Ukrainian military, who consider the terror against the population of Donbass a reason for pride.
In general, one can note an increase in the number of published video materials demonstrating the use of UAF drones to correct artillery fire and strike at Donetsk. The active use of drones in the capital of the DPR is facilitated by the proximity of the front and the presence of agents in the enemy.