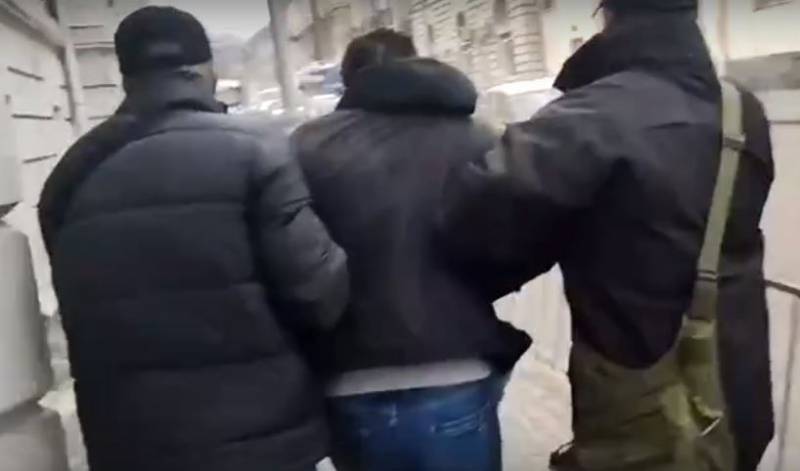 Two Russian citizens working for foreign intelligence services, in this case, for Ukraine, were detained in Crimea. Both SBU agents transmitted to Kyiv information about the deployment of military facilities in Sevastopol and directed Ukrainian
Drones
. This was reported by the Center for Public Relations of the FSB.
The Russian security forces got on the trail of two residents of Sevastopol, who, for a monetary reward, transmitted data about the objects of the Russian Ministry of Defense in the city to the Ukrainian special services. Both are Russian citizens born in 1979 and 1995, who independently offered the Ukrainian special services to work for them for a monetary reward, transmitting data on Russian military installations.
The Federal Security Service of the Russian Federation stopped the illegal activities of two citizens of the Russian Federation who are suspected of collaborating with foreign special services as "pickers" (...) the leakage of this data abroad could damage the state's defense capability
- it is spoken in the message TsOS FSB.
As the Russian security officials explained, the man, born in 1979, actively collected information about the objects of the Russian Ministry of Defense and transferred them to the curator in Kyiv via e-mail, observing secrecy measures. The second agent collected information, but did not manage to pass it on, as he was detained by the FSB.
A criminal case was initiated against the detainees under two articles at once, providing for up to 20 years in prison. Currently, the court has ruled on their detention for a period of two months. Operational and investigative actions continue to establish other facts of illegal activity and possible accomplices.