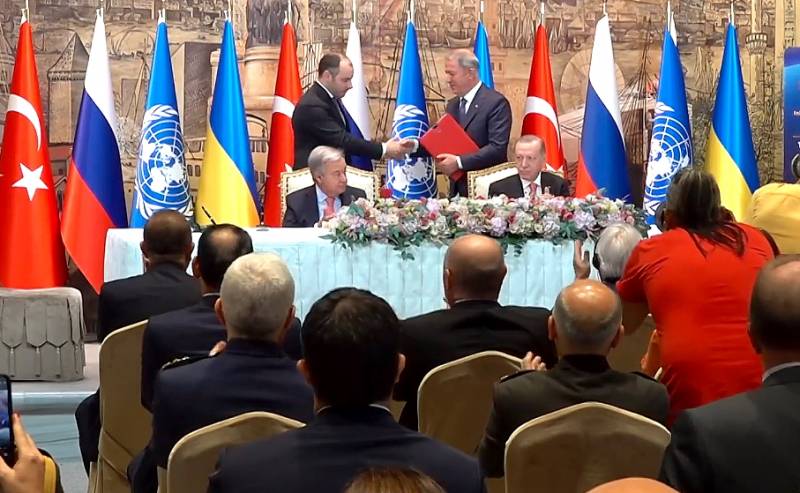 Turkey and the UN, acting as equal parties in the signing of the grain deal, demanded that Western countries provide firm guarantees to ensure the withdrawal of Russian ammonia and agricultural products to world markets.
Currently, there are barriers to logistics, as well as insurance and payment by buyers for the product received. Based on this, Turkey and the UN, which are parties to the earlier grain deal, declared their desire to receive reinforced concrete guarantees from Western countries, and this should be provided publicly. Guarantees are needed to improve the stability and efficiency of the current Black Sea Grain Initiative.
It is also reported that the parties to the previously concluded grain deal did not discuss the probable terms for extending its validity after the designated deadlines expire on March 18. Negotiations are currently underway, during which the details of the further functioning of this mechanism are being discussed.
In February of this year, the Ukrainian authorities proposed to extend the grain deal for at least a year, as well as to include more seaports in it. Kyiv is also calling for more inspection teams to reduce the number of ships waiting to be inspected, according to a Ukrainian infrastructure ministry spokesman.
The grain deal is beneficial, first of all, to Western countries, which, thanks to it, receive supplies of grain and Russian ammonia.