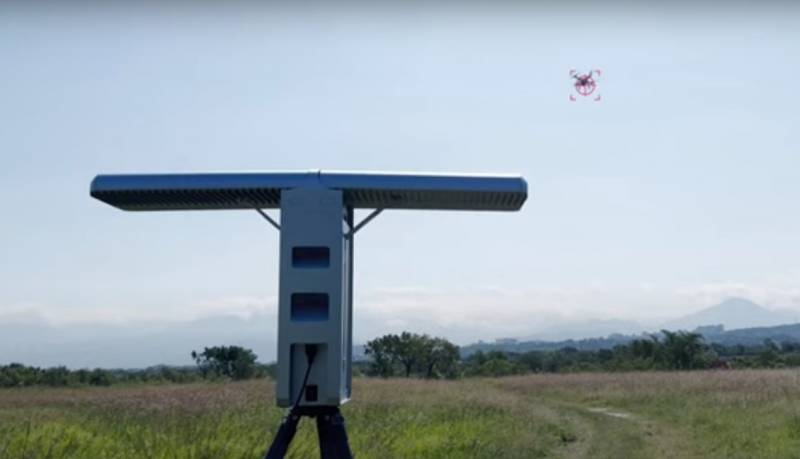 Taiwanese defense company Tron Future Tech., which specializes in the production of anti-drone systems for the army, announced the mass deployment of anti-UAV countermeasures. According to the management of the contracting firm, it intends to produce 100 units of such devices every month due to the growing demand for them.
Although only 4 years have passed since the establishment of the enterprise, these products based on T.Radar Pro technology have already successfully proved themselves not only in the domestic market, but also abroad, in particular, in the countries of the Middle East and South Asia. The active phased antenna array allows you to detect a drone weighing up to 15 kg within a radius of up to 5 km. According to the chief executive officer of the military industrial company, Yu Jiu Wang, this is what attracted many buyers.
Here is how the leader himself commented on this situation:
The idea of ​​developing a design for a future radar for detecting
drones
was caused by the need to provide an effective layered air defense system of the island, thereby preventing Taiwan from threats posed by
drones
China
As Yu Jiu Wang explained, during their development, experts took into account 4 main criteria, including: light weight and small size of the structure, the presence of a Doppler function in 4D mode in order to distinguish multi-rotor UAVs from birds, low cost, as well as improved flight characteristics. - technical characteristics, being effective against low-flying targets in an urban environment.
According to Yu Jiu Wang, in the past week alone, Taiwanese radars detected about 100 Chinese unmanned aerial vehicles carrying out reconnaissance activities over the island.
Anti-drone systems from the specified company are capable of detecting the frequency of bandwidths up to 30 MHz, the power consumption is 250 watts.