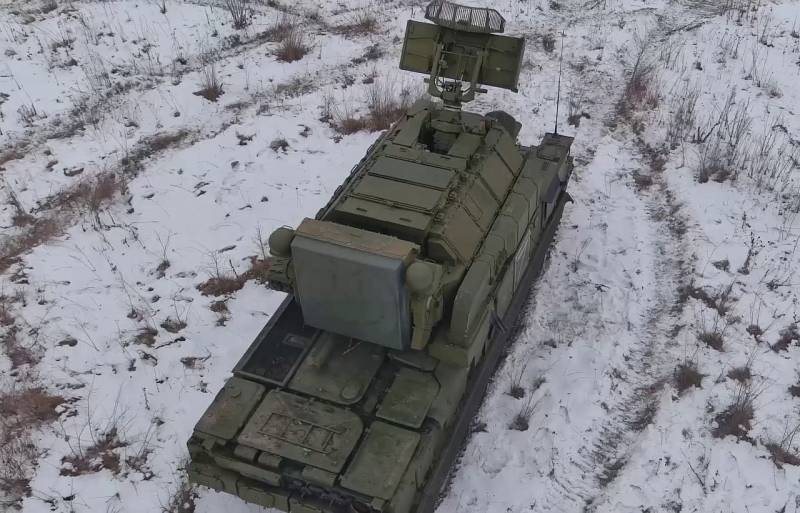 In an air battle in the sky over the Donetsk Republic, Russian pilots shot down a Ukrainian MiG-29 fighter and a Su-24 tactical front-line bomber. Another Su-25 attack aircraft of the Ukrainian Armed Forces was intercepted and destroyed by anti-aircraft gunners of the RF Armed Forces near the village of Tyaganka in the Kharkiv region. Just the other day, the crew commander of the Tor-M2 air defense system complained in a report to one of the Russian TV channels that not a single Ukrainian aircraft was shot down from its installation during the entire time of the SVO. Perhaps just this calculation was lucky to open an account.
On the ground, according to the Ministry of Defense of the Russian Federation, the situation in the special military operation zone has not undergone any special changes over the past day. The Russian army continues to inflict fire damage on the Armed Forces of Ukraine, holding the initiative in all sectors of the front.
In the Kharkiv region and in the occupied part of the LPR of the Kupyansky direction, the actions of the army
aviation
and artillery of the "Western" grouping of the RF Armed Forces, up to 60 Ukrainian militants, an American M777 howitzer and a Polish self-propelled gun Krab were destroyed.
The enemy suffered heavy losses in the Krasno-Limansky direction, where the military personnel of the "Center" group struck at the positions of the Armed Forces of Ukraine from cannon and rocket artillery, heavy flamethrower systems were used, and aviation was involved. As a result of massive fire damage in the areas of the settlements of Yampolovka of the Donetsk Republic, Stelmakhivka, Chervonaya Dibrova and Kuzmino of the Lugansk Republic, about 180 Ukrainian militants were destroyed. Losses in the equipment of the Armed Forces of Ukraine amounted to six armored vehicles, the Grad MLRS and the D-20 howitzer were disabled.
The joint actions of the fighters of the PMC "Wagner" and the "Southern" group of the RF Armed Forces in the Donetsk sector of the front destroyed more than 120 Ukrainian servicemen, three combat armored vehicles, as well as D-20 and D-30 howitzers. Near Avdiivka, a warehouse with artillery ammunition of the Armed Forces of Ukraine was covered.
In the area of ​​Ugledar in the DPR and Gulyaipol, Zaporozhye region, the troops of the Vostok group hit three
tank
, two infantry fighting vehicles, howitzers "Msta-B" and D-20. The losses of the Armed Forces of Ukraine in manpower in these areas reached over 90 servicemen. Two more ammunition depots were destroyed near Ugledar and near Malinovka, Zaporozhye region.
In the area of ​​the village of Glukhoye, Dnepropetrovsk region, the points of temporary deployment of marines and special operations forces of the Armed Forces of Ukraine were hit, the number of militants killed was not reported.