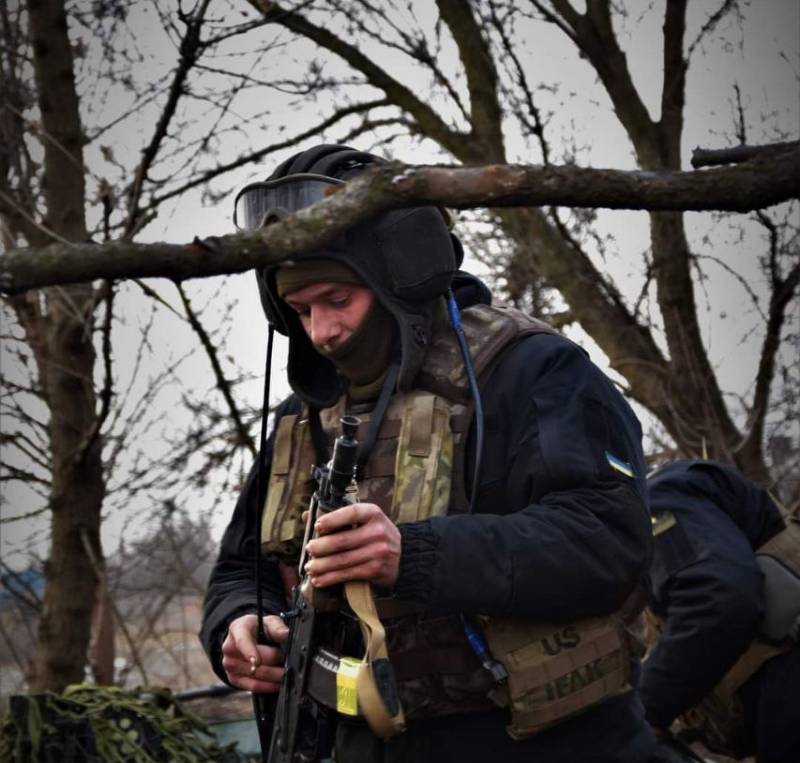 Literally every day, the territory controlled by Russian forces of the territories of the Artyomovskaya agglomeration is expanding, Ukrainian troops are losing territories. After the liberation of the settlement of Berkhovka, which is north of Artyomovsk (Bakhmut), Wagner units began to actively advance to the north-west with the support of artillery. The enemy units, which were trying to create a line of defense in the area of ​​the village of Dubovo-Vasilyevka (Dubovo-Vasilevka), fell under attack.
It is located a few kilometers from Artemovsk to the south of the highway to Slavyansk.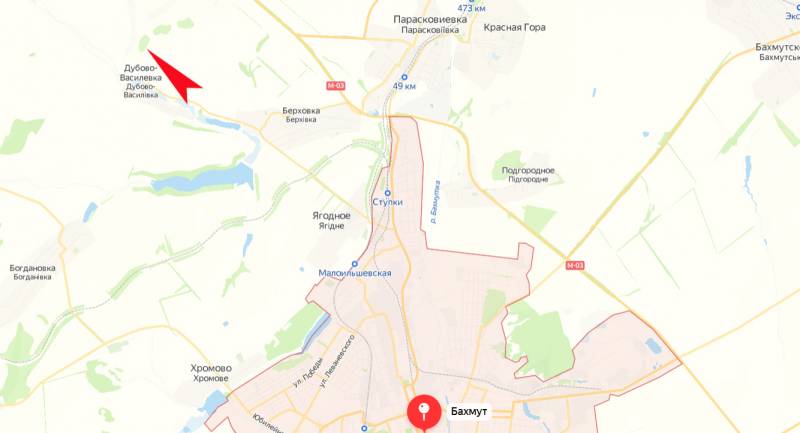 According to forward information, Ukrainian troops, having fallen under artillery fire, retreated from Dubovo-Vasilyevka. The assault groups occupied those positions in which the enemy tried to gain a foothold.
To prevent the Armed Forces of Ukraine from regrouping and counterattacking in this direction, the work of Russian artillery continues with the simultaneous advancement of assault groups.
With the complete transfer of Dubovo-Vasilyevka under the control of our troops, an additional opportunity arises for access to the Artyomovsk-Chasov Yar highway, and without the need for the so-called frontal assault on Khromovo.
There is also the weather factor. If recently the Armed Forces of Ukraine used not only asphalt, but also frozen dirt roads, which, albeit under fire, still made it possible to maintain transport links with the Bakhmut garrison, now the situation is changing. Today in the agglomeration it is about +5, the forecast for tomorrow is +11. This means that dirt roads will become limp, which means that the Armed Forces of Ukraine will have only one road from Bakhmut (Artyomovsk) under their physical control. And this road is to Chasov Yar through the aforementioned Khromovo.