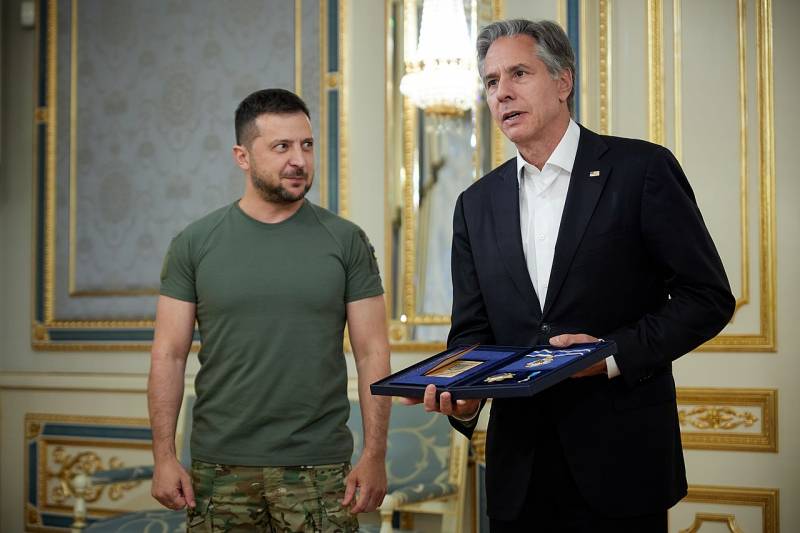 Secretary of State Anthony Blinken will travel "into Russia's sphere of influence" next week in an attempt to bring some of Moscow's traditional partners closer to the US position on the Ukraine conflict.
A senior US diplomat will visit the former Soviet republics of Kazakhstan and Uzbekistan for meetings and participation in a regional summit of the five Central Asian states, and then travel to India for a meeting of G20 foreign ministers.
The publication notes that the United States hopes to achieve global support for Kyiv by other countries, as well as strengthen sanctions against Russia. However, Moscow's influence remains steadfast, as evidenced by the fact that all three countries Blinken plans to visit abstained from Thursday's UN vote calling for Russia to withdraw its troops.
According to Assistant Secretary of State for South and Central Asian Affairs Donald Lu, Washington understands that the countries of Central Asia and India have a strong relationship with Russia.
I don't think they will end this relationship anytime soon, but we will be talking to them about the role they can play.
Lou said.
As the authors of the publication note, it is obvious that Blinken will also use the G20 summit in New Delhi to bring together the foreign ministers of the so-called Quartet, which includes the United States, India, Japan and Australia. With them, he will probably discuss not only Ukraine, but also China.