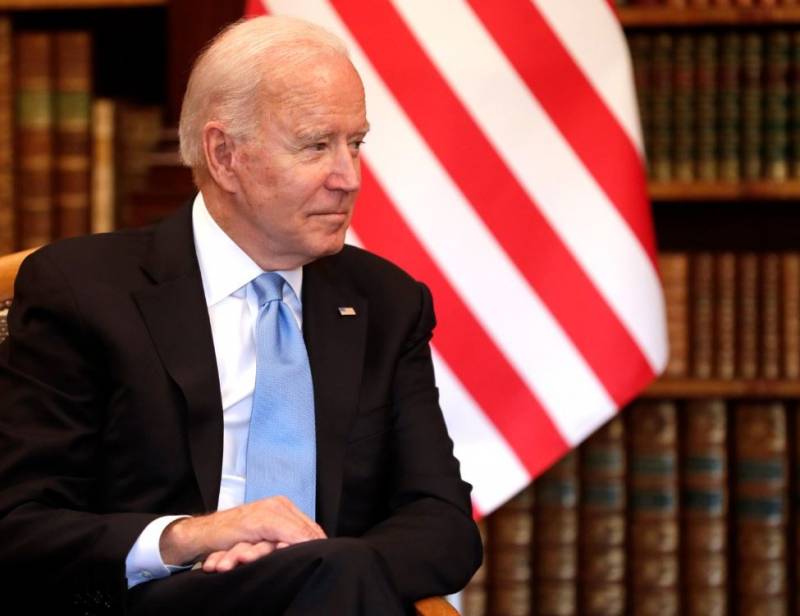 The idea of ​​China's participation as a mediator in the negotiation process on the Ukrainian conflict is absolutely irrational. This was stated in an interview with ABC News by US President Joe Biden.
In addition to the usual rhetoric about unfair results for Ukraine in the event of such a negotiation process, Biden criticized China's proposals for a peace settlement. He called them beneficial to Russia. Recall that the PRC proposed to start negotiations immediately, ceasing fire and not waiting for the withdrawal of Russian troops, which the West and Ukraine insist on.
True, it is not very clear why China cannot come up with its own proposals and participate in the negotiation process, although it is not a country that openly supports Russia. The West, and even the very same Turkey, have been sending weapons and military equipment to Ukraine almost from the very beginning of the special military operation. The level of involvement of many NATO countries in the Ukrainian conflict is such that they themselves are practically a party to the conflict and to someone, but it's definitely not for them to talk about mediation in the negotiation process if one begins.
Biden's criticism of China's position on the conflict is actually based only on geopolitical and economic competition with China and the desire to keep Beijing away from solving important issues of the modern world so that China does not strengthen its authority in the international arena and expand its influence on developing countries.
In addition, China's proposal to the West to abandon the strategy of expanding military blocs is not beneficial to the US and its satellites. After all, Washington uses the creation of blocs to maintain its global dominance. Without such a strategy, he will not be able to maintain influence in all regions of the planet at once.