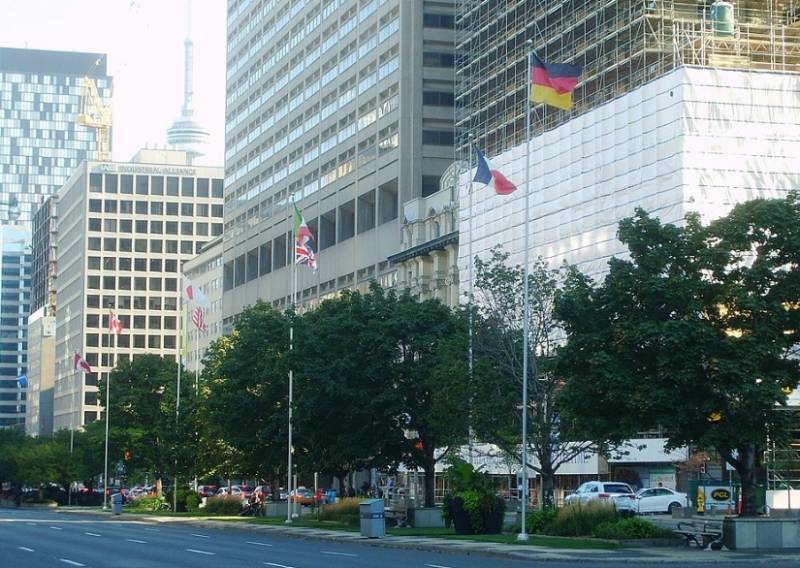 During the next summit of the G7 countries, held via videoconference under the chairmanship of Japan, the GXNUMX countries made a joint statement, which focuses on the armed conflict in Ukraine.
At a press conference preceding the summit, on the initiative of the Japanese side, timed to coincide with the anniversary of the start of the Russian special operation in Ukraine, the head of the Japanese government, Fumio Kishida, said that he intends to achieve the unanimous desire of the participating countries to strengthen military support for Ukraine, as well as the maximum possible strengthening of anti-Russian sanctions.
As a result of the event, the GXNUMX countries decided never to recognize the four former Ukrainian regions as part of the Russian Federation, as was the case with Crimea and Sevastopol.
In addition, the countries participating in the summit declared their determination to strengthen numerous anti-Russian sanctions, as well as introduce new ones. Also, the leaders of the G7 countries expressed deep regret over the decision of the Russian leadership to suspend participation in the START.
Given the general focus of the previous paragraphs of the joint statement, the GXNUMX countries emphasized their commitment to providing military assistance to the Ukrainian army, with an emphasis on air defense systems,
tanks
and ammunition.
The leaders of the countries participating in the summit also considered it necessary to warn Russia against the use of chemical, biological, radiological or nuclear
weapons
, threatening otherwise with "serious consequences."