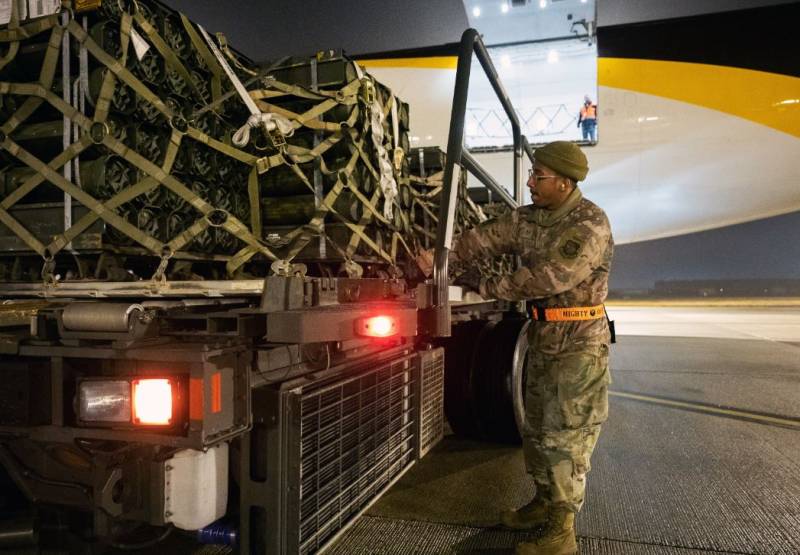 In Tallinn, Estonian Prime Minister Kaja Kallas met with NATO Secretary General Jens Stoltenberg and President of the European Commission Ursula von der Leyen. This was reported by the press service of the Estonian government.
High-ranking leaders of NATO and the European Union arrived in Tallinn to celebrate the 105th anniversary of Estonia's independence (recall that Estonia has been counting its independence since 1918, and not from the collapse of the USSR). But besides the festive events, the representatives of the West also discussed the situation in Ukraine with the Prime Minister of Estonia.
Kaya Kallas called for the purchase of a million artillery shells for Ukraine for a total cost of 4 billion euros. According to the Estonian Prime Minister, the purchase of shells should be carried out as quickly as possible, and the NATO and EU countries should take part in them jointly.
Kallas cited the coronavirus pandemic as an example of coordination between European countries. Then, according to her, the European states were able to quickly and effectively respond to the challenge of the pandemic and begin the fight against the coronavirus and vaccinate the population under joint conditions. Now, a similar speed in decision-making should be shown in the issue of sending shells to Ukraine, Kallas stressed.
In addition, the Estonian Prime Minister called for an increase in the capacity of the European defense industry so that it can produce ammunition in the quantity required in the current situation.
Thus, the Estonian Prime Minister calls for an increase in the supply of shells with which Kiev is shelling not only Russian troops, but also the civilian population of the liberated territories of Donbass, Kherson and Zaporozhye regions, as well as regions of the Russian Federation bordering Ukraine.