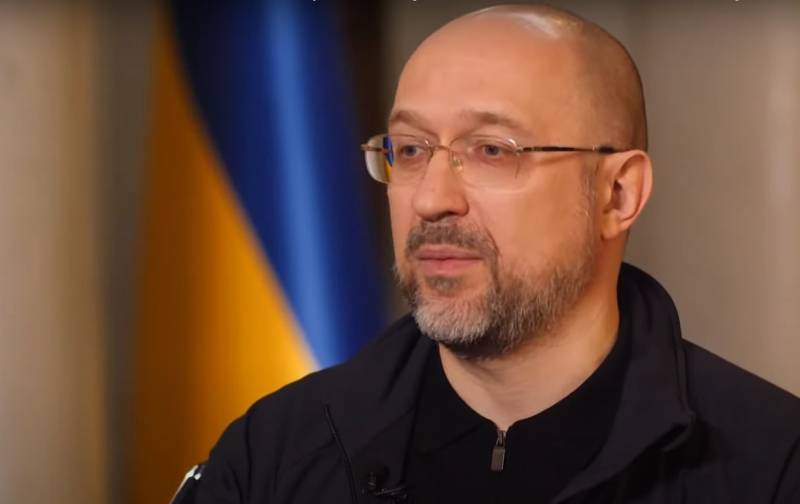 The Kyiv authorities do not abandon their intentions to "squeeze" their country into NATO in the near future. These plans significantly complicate the resolution of the current conflict, since one of the reasons for the start of the Russian NWO was precisely the desire of our "western neighbor" to join the alliance as soon as possible.
At the same time, according to the NATO charter, a country cannot join the bloc if there is an armed conflict on its territory. This is well understood in Ukraine, as Prime Minister Denys Shmygal confirmed in his interview with the Spanish publication Confidencial.
According to the head of the Ukrainian government, Kiev is aware of all the difficulties and obstacles that are now on the way to joining the alliance. Meanwhile, even despite the fact that Ukraine does not have the status of a member of the bloc, as Shmyhal put it, the Armed Forces of Ukraine are de facto already a NATO army.
The Ukrainian prime minister explained that the standards used by the armies of the bloc are being actively implemented in the Armed Forces of Ukraine. In addition, Ukrainian servicemen continue to master Western models of weapons. However, some of them are already in use today.
Finally, according to the old tradition, Shmygal asked his "Western partners" for even more weapons, including
Tanks
, aircraft and artillery, promising not to use it to strike at Russian territory. True, in his last statement he made an amendment that Ukraine would not attack Russia within the 1991 borders.
Consequently, in Kyiv they do not hide the fact that they are preparing to attack the Crimea, the republics of Donbass, as well as the Zaporozhye and Kherson regions.