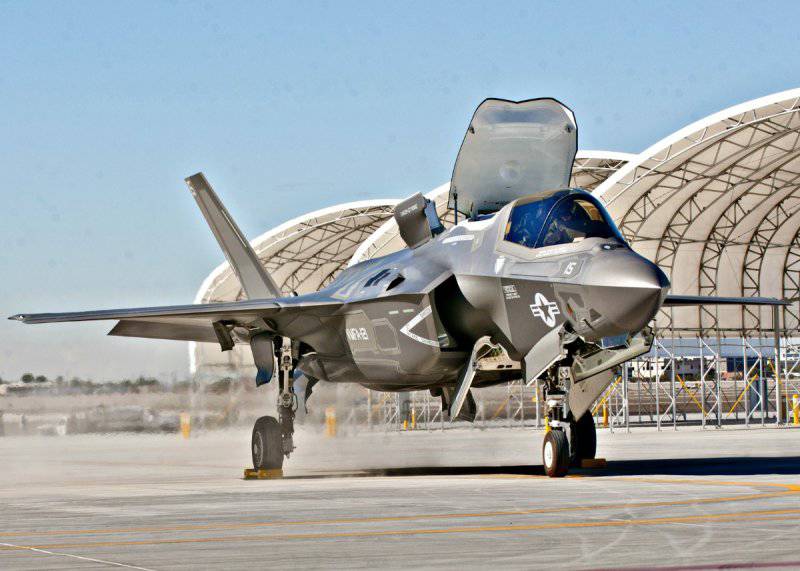 Yesterday, November 16 in 13: local time 05 at Hume air base, pcs. Arizona took place landing the first of the F-35B - BF-19. During the flight from the factory airfield of Lockheed Martin Corporation, in the cockpit was KMP major Eric Lieberman.
Preparations for the deployment of training "Lightning II" on the basis of Hume were conducted throughout the year, in particular in the fall, one of the first to install the latest simulators. After acceptance, next week the aircraft will join the squadron of the VMFA-121 "Green Knights" 3 of its wing of the Marine Corps - the first "normal" combat unit received F-35 among all the arms. In the coming years, the squadron will focus on retraining personnel and pilots for a new aircraft.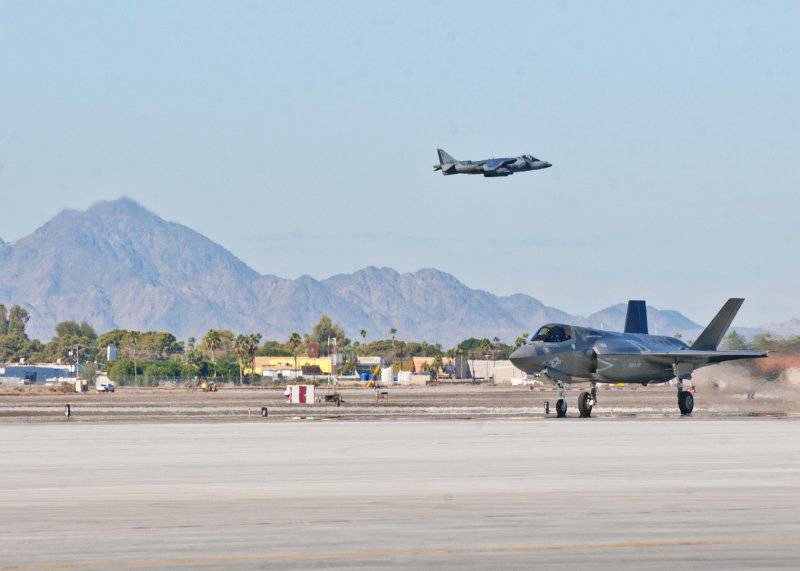 This is a very significant event: F-35 moves from service in special centers to service on conventional air bases - before the end of the year the Air Force also joins, their training takes place at Nellis airbase in Nevada, the house of the Aggressors, pilots of Thunderbirds and one of the main schools US Air Force. It is significant that the marines did not even wait for the official announcement of the results of the inspection to verify the safety of operating the aircraft.
In the future, Hume will become one of the largest F-35 bases in the country: five combat squadrons of 16 aircraft in each and one test and training of 8 aircraft will be deployed.