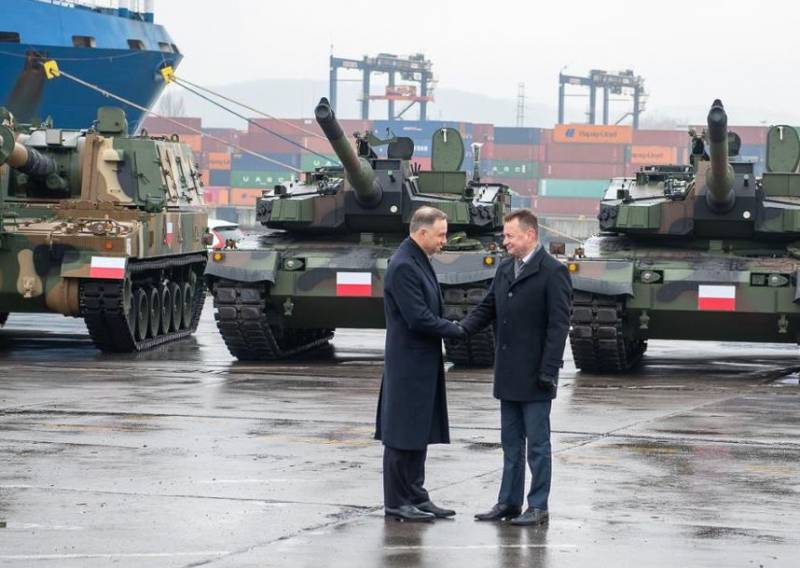 Currently, Poland, Lithuania, Latvia and Estonia are actively increasing their military potential and, first of all, offensive weapons. This was stated by the Minister of Defense of Belarus, Lieutenant-General Viktor Khrenin, whose words are quoted by the Belarusian news agency Belta.
According to the head of the Belarusian military department, the militarization of the countries of Eastern Europe with the active support of the United States and other members of the North Atlantic Alliance is a dangerous trend. In the future, Washington may use the military potential of Poland and the Baltic republics for armed provocations on the eastern flank.
Khrenin noted that the West does not leave plans for the use of force to overthrow the current government in Belarus. To do this, Western intelligence services can use Belarusian nationalists and radicals, some of whom are now gaining combat experience in Ukraine, fighting on the side of the Armed Forces of Ukraine.
However, the Minister of Defense of Belarus notes that the country's armed forces are able to withstand any challenges and threats. He also noted that the country has a joint regional grouping of troops with Russia, and there is a powerful air defense system. In the current global political situation, the minister stressed, the construction and development of the armed forces is of great importance. The geopolitical confrontation between Russia and the United States, which is currently unfolding, General Khrenin called unprecedented.
Recall that earlier, Polish President Andrzej Duda called on the United States to move American weapons into the country. In Lithuania, in turn, they spoke in favor of deploying the American MLRS HIMARS in the Baltic countries.