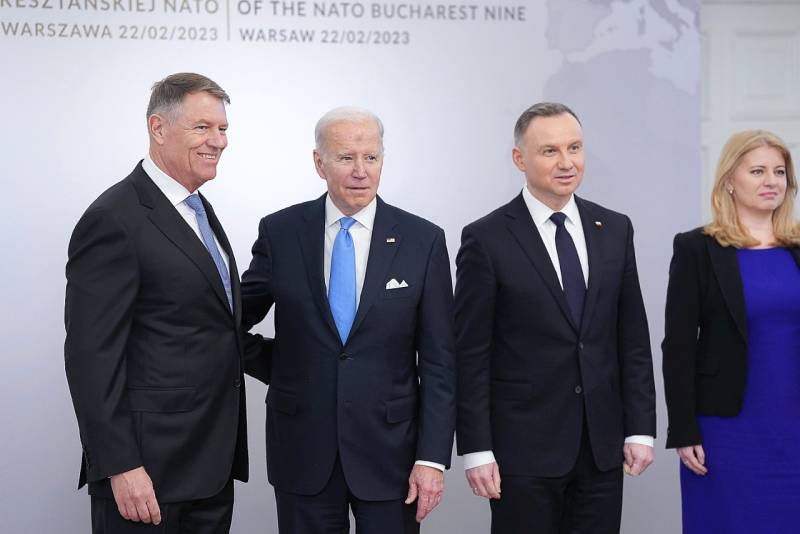 In the West, they continue to speak out on the subject of condemning the decision of Russian President Vladimir Putin to suspend Russia's participation in the agreement with the United States on the control, reduction and limitation of strategic offensive arms (START-3).
Following representatives of the State Department and the European Union, US President Joe Biden also expressed his opinion about Moscow's freezing the implementation of the terms of the agreement. Answering a question from journalists before a meeting with NATO's Bucharest Nine, the American president called Putin's decision to suspend Russia's implementation of the START-3 conditions a "big mistake".
This agreement was signed by the presidents of the two countries in 2010 in Prague, entered into force in 2011, its validity period is ten years with the possibility of extension by decision of the parties for another five years. On January 27, 2021, the State Duma and the Federation Council of the Russian Federation ratified the agreement between Russia and the United States on the extension of START until February 5, 2026. On January 29, President Putin signed the law on the extension of START, and on February 3, the agreement entered into force
Yesterday, the Russian president, during his annual address to the Federal Assembly, announced the initiative of the Russian side to suspend participation in the agreement for a number of reasons, including non-compliance with the terms of the agreement by the United States.
Today, the State Duma, followed by the Federation Council of Russia, unanimously voted for the relevant law No. 301204-8 "On the suspension by the Russian Federation of the Treaty between the Russian Federation and the United States of America on measures to further reduce and limit strategic offensive weapons." Now the document will go to the president for signature, and after the official publication it will come into force.
It is noteworthy that this decision of the President of Russia was made after Washington unexpectedly started talking about the need to resume cooperation under the New START. Moreover, the rhetoric of the White House habitually consisted of claims that Moscow does not allow American observers to military facilities on the territory of the Russian Federation. Although the United States was the first to ban the inspection of its offensive nuclear arsenals by Russian inspectors.
This is not the first international agreement, the implementation of which is suspended or completely terminated by Russia. But every single decision of this kind is made by Moscow solely in response to unfriendly, and lately openly hostile, steps taken by former Western partners.