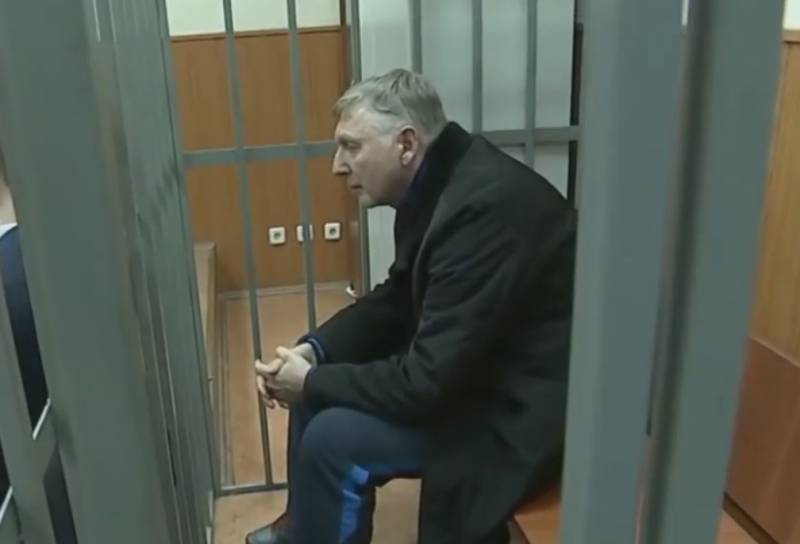 Prior to his arrest, Lieutenant General Alexander Kizlyk headed the Department of Investigations and Inquiries of the Federal Customs Service. Now the Russian general is facing ten years in prison in a penal colony for illegal enrichment.
About this agency
TASS
reported in the press service of the Dorogomilovsky court, located in Moscow.
The prosecutor's office demands that the general be imprisoned for ten years for causing damage in the amount of about 25 million rubles.
The prosecutor asked to sentence the defendant Kizlyk to 10 years in a penal colony
- told reporters in court.
In addition to Kizlyk, several more lower-ranking customs chiefs were put on trial, including one of the general's direct subordinates, his deputy Alexei Serebro. The cases of the former head of the Vnukovo customs Konstantin Mishin, the deputy head of the Domodedovo customs, as well as the senior investigator for especially important cases of the customs service of Domodedovo airport Andrey Shurygin are also being considered. The activity of this criminal group covers the period from July 2018 to July 2019, after which it was detained.
The reason for the arrest of the general was a clear discrepancy between his standard of living and official income. He turned out to be the owner of a large mansion and land, as well as large cash sums in rubles and foreign currency. In addition, gold and silver ingots, a large amount of jewelry, old coins, a solid collection of Swiss watches, and much more of value were found in his possession.