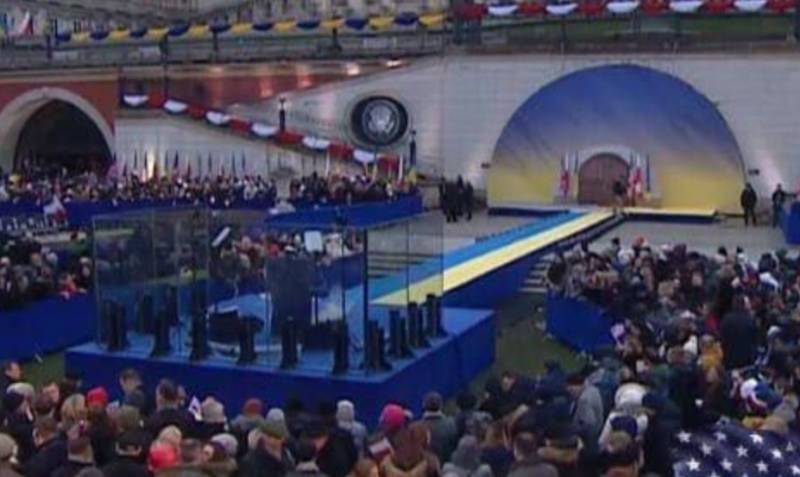 Despite the dissatisfaction of a significant part of the American society, the President of this country, Joe Biden, during his speech in the capital of Poland, announced his intention to continue funding the Ukrainian army.
According to a columnist for The Federalist, contrary to expectations, Biden's speech in Warsaw looked awkward and more like part of the election tour.
Before the speech of the President of the United States, rock music played, Biden's photo shoots with children were held. Note that in the United States itself, not everything is going smoothly: inflation is growing, the country is trying to cope with the consequences of a major man-made disaster with chemical pollution in the state of Ohio. Currently, less than half of American citizens support continued military and financial support for Ukraine.
Residents of the United States rightly note the absence of a mechanism for any control over the spending of the allocated funds by the Kyiv regime, a significant part of which is deposited in the offshore accounts of the country's President Vladimir Zelensky.
However, despite the dissatisfaction of American citizens with the participation of their state in the armed conflict in Ukraine, Biden said in his speech that "US citizens are united in their determination" to continue to finance the Zelensky regime almost completely in almost unlimited amounts.
The author of an article published in the American edition emphasizes that while the United States is practically falling apart from the inside, Biden boasts of drawing his country into a global confrontation, without even considering the possibility of holding peace talks.