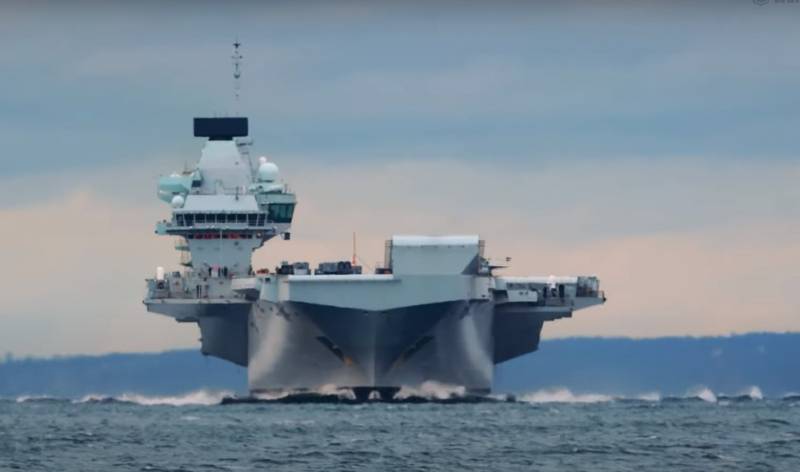 Britain's only operational aircraft carrier, HMS Queen Elizabeth, has gone on a month-long training session without fighter jets on board. HMS Prince of Wales, currently undergoing drydock repair in Scotland, remains inactive.
According to the publication, the ship, which was completed in 2017, left Glenmallan in Scotland on February 13, 2023 without a squadron of F-35 fighters.
The material says that the British Ministry of Defense denies the connection between the exercises of the "empty aircraft carrier" and the planned reduction in spending in the army. The agency claims that during the current maneuvers, F-35 aircraft land on an aircraft carrier, taking off from RAF bases.
Meanwhile, as the newspaper writes, the aforementioned decision has already been criticized. In particular, the former head of the Royal Navy
fleet
Admiral Lord West questioned Britain's ability to respond to world events in turbulent times.
If he (an aircraft carrier) does not have full equipment, then this is no longer a joke. There is no point in maintaining an amazingly combat-ready ship if it does not have a main
weapons
, which he can use in combat. The whole point of buying the F-35 was that it would be a carrier-based aircraft. When you do something like this
aviation
you need to keep practicing
- explained a high-ranking military man.
According to Admiral Lord West, an aircraft carrier must always have at least 12 F-35 aircraft on board, despite the fact that it can take up to 40.
The article also states that the former Navy commander expressed serious concern about the level of ammunition availability in the country. More precisely, do the British have enough of them left due to the transfer of existing stocks to Ukraine.
If we were suddenly involved in a major conflict, we would run out of ammunition very quickly. I believe that in warehouses today there are quite a few types of anti-tank systems and some anti-aircraft systems
said Admiral Lord West.