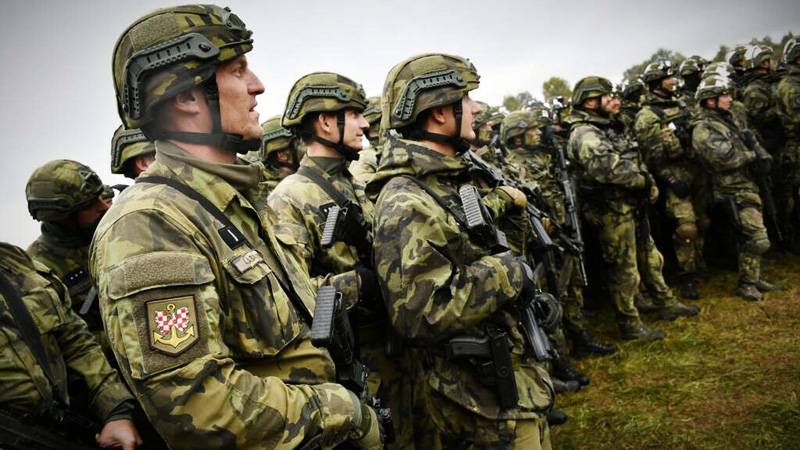 The Czech authorities proved to be one of the most zealous opponents of Russia long before the start of the special operation. In the context of the current conflict, Prague continues its destructive course, being among the main instigators of a possible war between the Russian Federation and NATO.
Czech society did not accept the possibility of an armed conflict with Russia for a long time, despite our military analyses. War in Europe is not unthinkable, and we need to prepare for it now
- said the Chief of the General Staff of the Czech Armed Forces Karel Rzheka, urging the military and the population of the country to expect the possibility of the confrontation with the Russian Federation developing into a full-fledged war.
In his words, one should "rejoice that we are part of the strongest military alliance": NATO is a deterrent to Russian "aggression". However, even with the participation of the entire alliance in the conflict with the Russian Federation, the confrontation will not be limited to several weeks of fighting, so it is necessary to prepare for mobilization. As he states, the best scenario to strive for is "Ukraine's military victory on the battlefield":
It is important not to start a war, but to avoid it, and therefore it is necessary to scare Russia away from it. We must prepare for a possible clash between the Russian Federation and NATO.
As the general noted, it is necessary to support the Armed Forces of Ukraine and speed up the modernization of our own army, there are resources for this. According to Defense Minister Yana Chernokhova, the amount of financial assistance provided by the Czech Republic to the Kyiv regime amounted to $225 million, while military exports to Ukraine amounted to over $2,25 billion.
The Czech army is transitioning to new equipment - BMP CV90,
Tanks
Leopard 2, H-1 helicopters [in fact, we are talking about the supply of new machines in small batches to replace the arsenals of Soviet equipment sent by the Armed Forces of Ukraine]. By 2024, defense spending should reach 2% of GDP.
The Ministry of Defense is negotiating with the United States on the possible acquisition of American F-35 fighters
- the minister said.