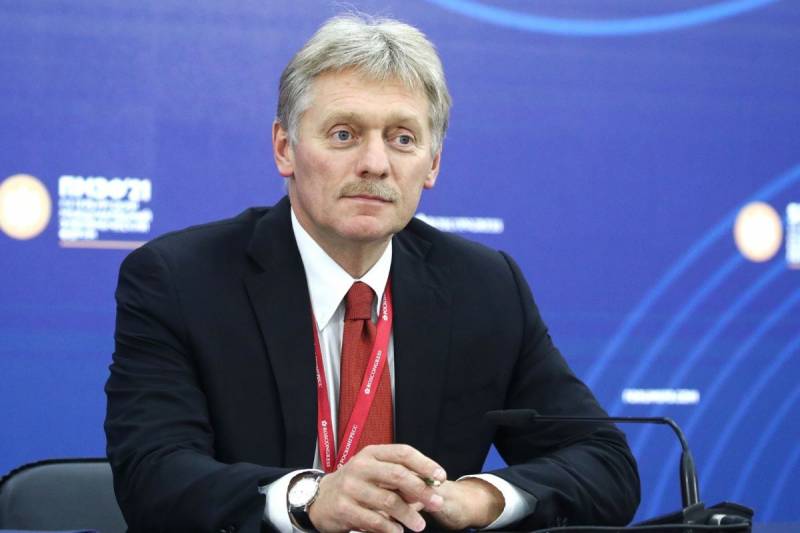 Kremlin spokesman Dmitry Peskov spoke about the attitude of Russian President Vladimir Putin to the Minsk agreements. According to him, the head of the Russian state did everything possible to fulfill them.
Peskov mentioned this during his
interview
for the TASS news agency.
He stated that Putin did a lot to implement the agreements signed in Minsk, unlike the leaders of other guarantor countries - Germany and France. According to Peskov, only Russia tried to force the Ukrainian authorities to stop the aggression against Donbass and comply with the provisions of the document they signed.
At the same time, the head of the Kremlin press service, in response to a corresponding question from a correspondent, noted that the leadership of the Russian Federation had never before published transcripts of the Normandy Four meetings and did not intend to do so in the future. And the fact that the negotiation process seemed to be taken seriously only in Moscow was later publicly acknowledged by Poroshenko, Merkel, and Hollande. Each of them mentioned that Kyiv needed the document signed in Minsk in order to calmly and slowly prepare for a future military conflict with Russia.
Speaking about the prospects for further relations between Moscow and Washington, Peskov said that no contacts were planned between the presidents of the two countries in the near future. And according to the head of the Kremlin press service, the White House learned about the suspension of Russia's participation in the Treaty on the Reduction of Strategic Offensive Arms from Putin's Address to the Federal Assembly.