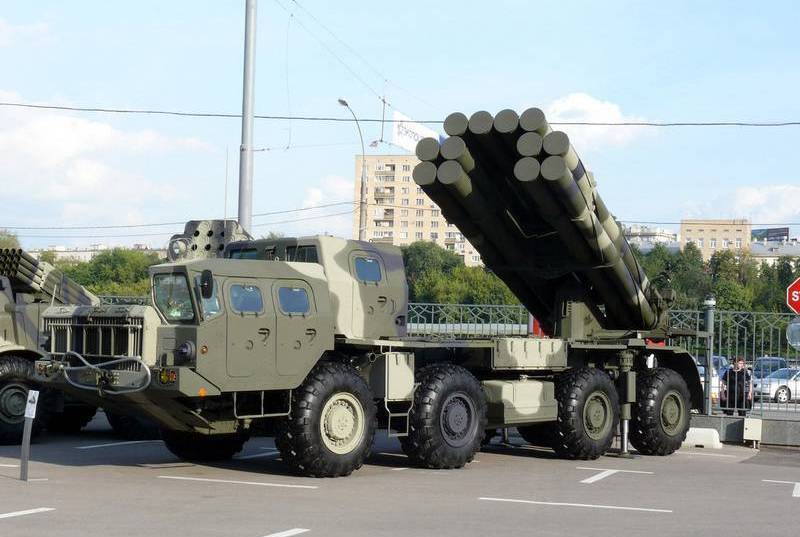 Rostec has increased the production of Tornado-S multiple launch rocket systems and loitering ammunition for use in a special operation. This was reported by the press service of the state corporation.
The enterprises that are part of Rostec have significantly increased the production of loitering ammunition, we are talking about
drones
-kamikaze "Lancet" and "CUBE". This was previously reported in the concern "Kalashnikov". The Russian military is actively using strike
Drones
"Lancet", which have already undergone modernization, taking into account the experience of using in combat operations. In addition, the production of MLRS "Tornado-S" caliber 300 mm has been increased.
We are fully fulfilling our obligations under the state defense order, deliveries in a number of areas have increased many times over. At the same time, we continue to improve our technologies and developments.
приводит
RIA News
the message of the state corporation.
MLRS "Tornado-S" was developed to replace the Soviet-designed MLRS "Smerch" in the troops. Has 12 rails for 300mm rockets. Unlike the basic "Smerch", "Tornado-S" has an automated guidance and fire control system (ASUNO), which allows you to simultaneously control the firing of the division, automatically calculate data on the target and guide the guide packages in the horizontal and vertical planes. Tornado-S missiles can be corrected in flight, which significantly increased the accuracy of hitting a target at a distance of more than 100 km. The control adjustment system is located directly in the rocket.
"Tornado-S" is the most powerful and long-range MLRS. The range of the missile is up to 120 km. The developers promised to increase it to 200 km. The installation allows you to hit objects to the entire tactical depth of the enemy's battle formations. At the same time, the data of the system can be quickly transferred from one site to another. The complexes are capable of throwing up to 300-500 km per day. MLRS tests took place in 2015.