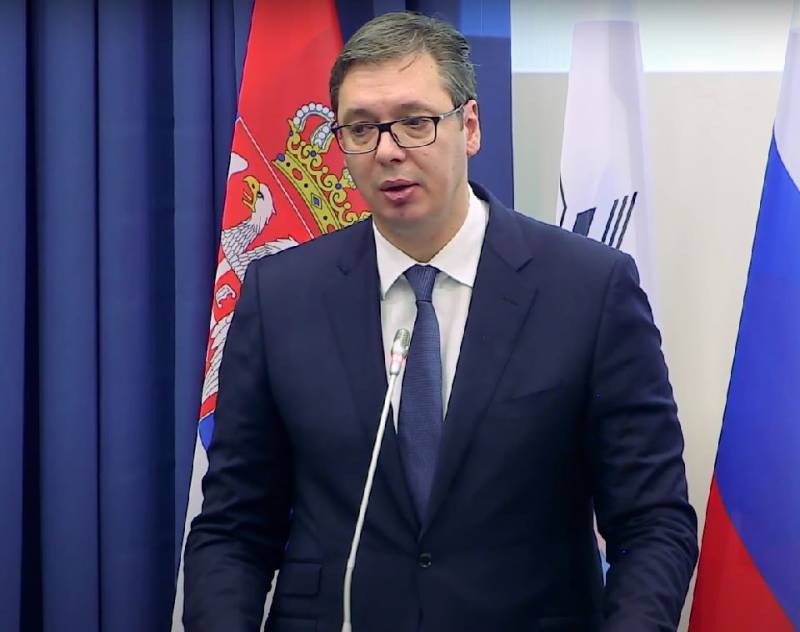 Serbia was unable to receive the Krasuha and Repellent electronic warfare systems that Belgrade had previously ordered from the Russian Federation. This was stated by Serbian President Aleksandar Vučić on TV Pink.
Earlier, Vucic also noted that in the current situation it is impossible to receive spare parts and any other military products from Russia. This situation, according to him, has not developed because of the Russian side. In addition, the question arises of what can be imported from China, and this makes Belgrade rely on its own strength and capabilities.
Vučić said that a global arms race had begun in the world. This is another evidence that the modern world is moving towards escalation. He made this conclusion after reading the message of Russian President Vladimir Putin to the Federal Assembly of the Russian Federation and yesterday's speech by US President Joe Biden in Poland. As Vucic noted, for each of the world leaders, the truth is on their side. Both Putin and Biden, he said, demonstrate an uncompromising attitude and a desire to act in their own interests.
As for the situation in Ukraine, Vučić notes the intensity of hostilities by the Russian armed forces. He also does not rule out that the Kiev regime will also attempt a counteroffensive in the near future. The Serbian leader is considering the possibility of some "serious changes" in the West's policy towards Serbia.
It is known that the United States and the European Union are exerting very serious pressure on Belgrade, forcing a small Balkan country to join the anti-Russian course of the "collective West" and recognize the independence of Kosovo. At the same time, Serbia is not yet accepted into the EU, and this circumstance has previously caused criticism from the Hungarian leadership, which called it shameful that Brussels prevented the accession of the countries of the Western Balkans to the European Union.