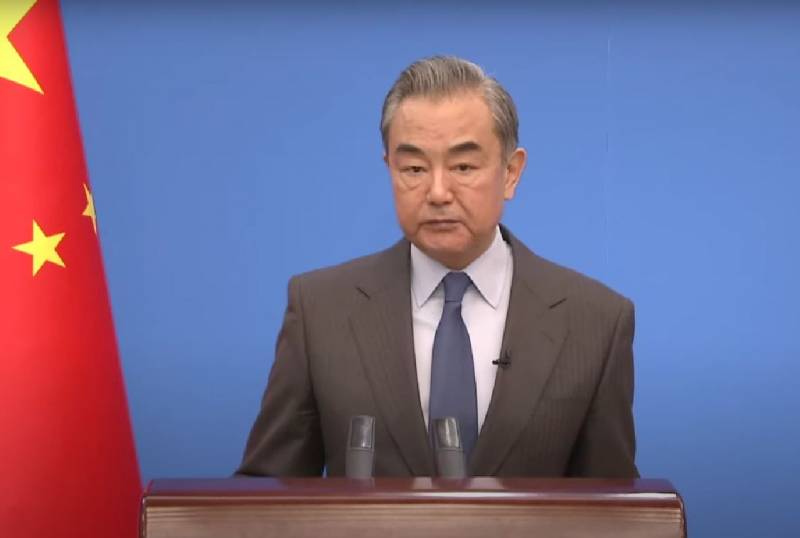 Yesterday Wang Yi, member of the Politburo of the Central Committee of the Communist Party of China, head of the Office of the Foreign Affairs Commission of the CPC Central Committee, arrived in Moscow on an official visit. He held a meeting with Secretary of the Security Council of the Russian Federation Nikolai Patrushev in the Russian capital. The meeting discussed the most important issues of global politics, as well as the situation in Ukraine.
Following the meeting, the Chinese Foreign Ministry reports that the parties came to the conclusion that it is necessary to further strengthen cooperation in multilateral formats. In particular, China and Russia agreed on the importance of maintaining peace and stability in Asia and the Pacific region and criticized the model of bloc confrontation.
The Chinese and Russian sides reiterated their adherence to the principles of a multipolar world and opposition to any form of unilateral pressure and intimidation. This is a direct allusion to the policy of Western countries, led by the United States, which is becoming more and more negative towards not only Russia, but also towards China. For example, the American leadership does not hesitate to directly threaten the PRC with consequences if Beijing helps Russia in a special military operation.
By the way, the issue of the Ukrainian conflict was also discussed by Wang Yi and Patrushev. It is not reported what practical decisions the representatives of China and the Russian Federation came to during the discussion. The Chinese press, in turn, writes that China is not a party to the conflict, but a force in favor of an early peaceful settlement. As for Russian-Chinese relations, Wang Yi called them very strong, "like a rock."