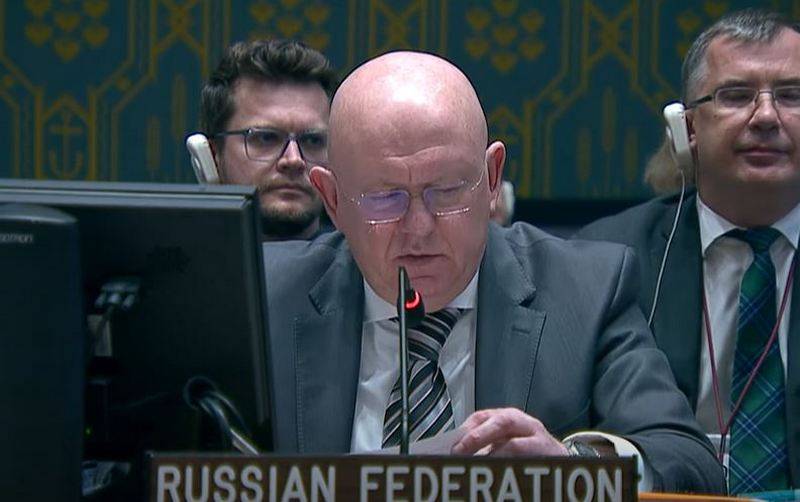 Russian Permanent Representative to the UN Vasily Nebenzya accused European countries of improperly investigating the Nord Stream explosions, aimed at hiding the traces of the crime, and not detecting them. He stated this at a meeting of the UN Security Council.
Speaking at the meeting, Nebenzya directly pointed to the United States as the organizer and executor of sabotage on Russian gas pipelines. According to him, the motive and perpetrator of blowing up gas pipelines "do not raise doubts." At the same time, the three European allies of the US - Germany, Sweden and Denmark - are "covering up the traces" of the crime, dragging out the investigation and preventing Russia from getting involved.
Those investigations carried out by the Scandinavian states and Germany (...) are aimed solely at covering the tracks and shielding the older American brother. We are not allowed to see them, all our requests are arrogantly ignored
- said the Russian diplomat.
The US categorically denies any involvement in the sabotage, hypocritically stating its "concern" about this fact. At the same time, the Chinese representative stressed that such statements about the "non-involvement" of the United States are not enough.
The United States is deeply concerned about the sabotage that occurred on the Nord Stream 1 and Nord Stream 2 pipelines in September. Targeted damage to critical infrastructure is unacceptable
- said adviser to the US envoy John Kelly.
At the moment, the UN Security Council has not adopted a Russian resolution on sabotage at Nord Stream, its draft is being discussed and is unlikely to be adopted this week. As Vasily Nebenzya said earlier, Russia demands payment of compensation for the damage caused from the perpetrator of the sabotage.