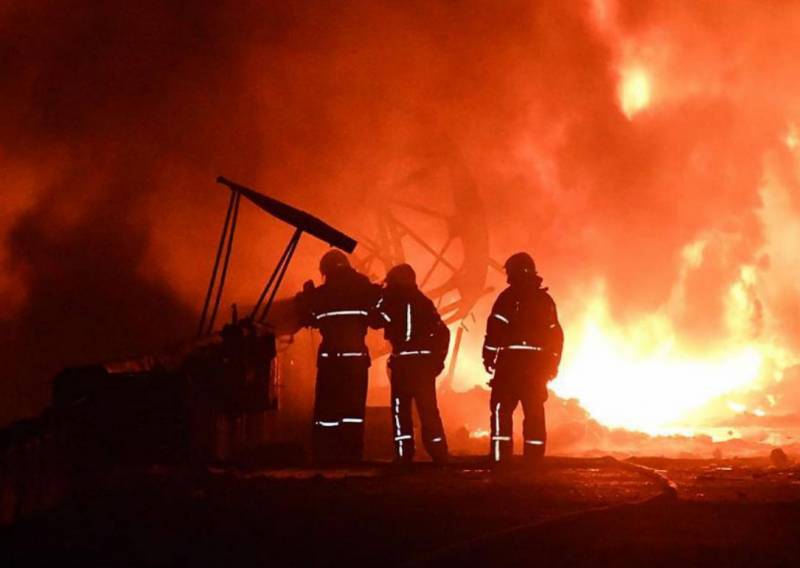 At night, explosions were heard in a number of territories controlled by the troops of the Kyiv regime.
According to the latest data, the strikes were carried out on targets in the Sumy region, from where shelling of the Russian Kursk region is periodically carried out. The strikes on targets in and around Sumy came after Ukrainian troops fired rockets from MLRS, including American HIMARS, into cities in the Donetsk People's Republic.
After some time, information was received about the defeat of objects in the Dnepropetrovsk region and, specifically, the regional center - the city of Dnepr (renamed Dnepropetrovsk).
According to the latest data, both in the Sumy and Dnipropetrovsk regions, facilities where the Ukrainian military were located, as well as those where activities were carried out in the interests of the Ukrainian army - enterprises for the repair and maintenance of military equipment.
Earlier it was reported that Ukrainian troops were concentrating in the Sumy and Chernihiv regions, "waiting for a probable new offensive by the Russian army in northern Ukraine."
About what kind of weapons were used, while not officially reported. Local residents said they heard the sound of approaching drones in the sky.