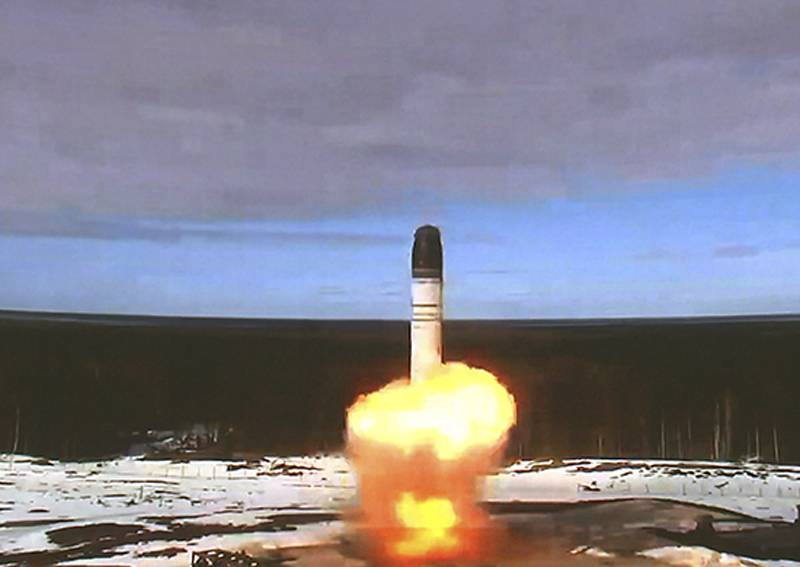 The West is commenting on today's address of the President of Russia to the Federal Assembly. At the same time, the largest number of comments from foreign politicians, political scientists, and the military concern Vladimir Putin's statement about the suspension of Russia's membership in the Strategic Offensive Arms Treaty.
Recall that in his speech, the Russian president said that not only the United States, but also other nuclear powers of NATO - France and Great Britain - are directing strategic forces against Russia. And these countries, as you know, do not participate in the treaty.
In Paris, they said they were disappointed with Vladimir Putin's decision to suspend Russia's membership in the New START Treaty. The press service of the President of France released a statement saying the following:
We hope that the President of Russia will reverse his decision on the START treaty.
There were comments by the French president personally, where he calls Vladimir Putin's words about the stability of the Russian economy against the backdrop of Western sanctions "Russian propaganda." According to Macron, "he only believes that the Russian economy is suffering."
French journalists asked Macron what, in this case, his data on the dynamics of Russia's GDP, if Vladimir Putin announced the figures for a fall in 2022 at the level of 2,1%.
Macron did not find a concrete answer, stating:
It is they who say "minus 2%" there, and I say that it is much more. They make money on gas, but the rest of the economy suffers a lot. I don't trust their numbers.
Why you need to trust him, Macron did not say.
Putin's statement on START was also commented on in London. They said that "they did not refuse to discuss issues of strategic stability with Moscow." At the same time, the statement almost verbatim repeats the words expressed by the official representative of the White House (USA) about an hour before.