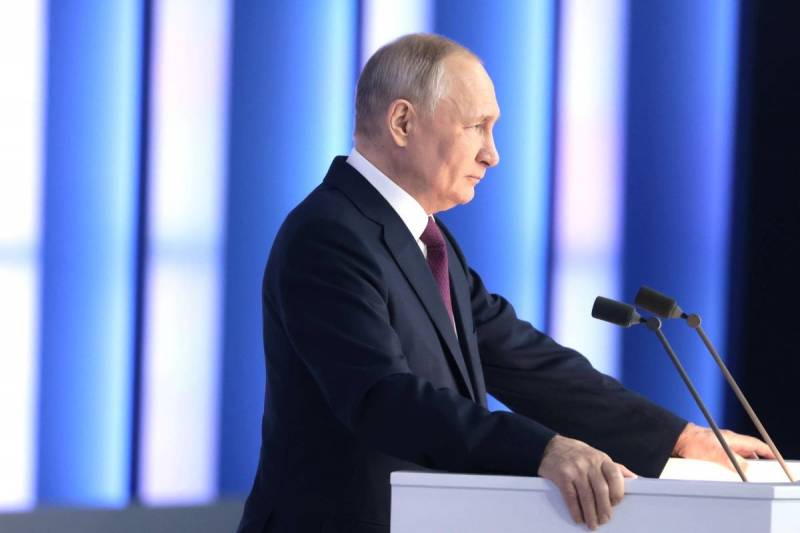 This month, the Anglican Church announced that it was considering alternative ways to refer to God in the masculine form, "He." This happened after the priests asked to be allowed to use "gender-neutral" terminology in relation to him. In Britain, they have not yet decided what they will replace the words "Our Father" in the main Christian prayer.
This fact was mentioned in his address to the Federal Assembly today, Russian President Vladimir Putin. In his opinion, such a decision indicates that the West does not know what it is doing and is moving towards a spiritual catastrophe.
British readers of the Mail Online on the issue of the requirement of the Anglican Church to "gender-neutrally" address God unexpectedly found themselves in solidarity with the Russian leader, as can be seen from their comments.
In particular, one of them noted with surprise that for the first time he agreed with Putin.
I never thought that I would have anything in common with the dictator Putin, but in this I absolutely agree with him
- wrote another.
Speaking about the speech of the President of Russia in general, the journalists of the Swedish newspaper Aftonbladet considered it not bright enough, which, in their opinion, was also reflected in the reaction of those present.
He struggled to keep the audience in good shape and alertness.
- it is said in the article published by the edition.
Not only the media, but also official representatives of Western countries reacted promptly to the speech of the President of the Russian Federation. In particular, US national security adviser Jake Sullivan called the Russian leader's statement that the special operation was a forced response to military threats from the West and Ukraine "absurd".