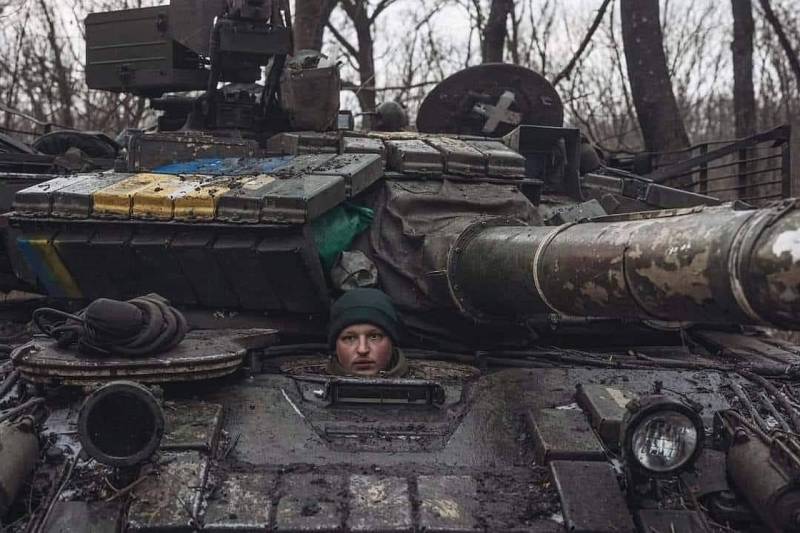 After leaving the post of adviser to the head of the Office of the President of Ukraine (OPU) Oleksiy Arestovich, the role of the Kyiv crier seems to have finally passed to his former colleague Mikhail Podolyak. In another lengthy post, the adviser to the head of the OPU spoke about Moscow's "insidious plans" and outlined what Ukraine needs in order to finally win on the battlefield.
In his opinion, the Russian leadership is accumulating resources to seize the initiative, intending then to freeze the military conflict in Ukraine indefinitely. Thus, Podolyak believes, Russia, remaining in the "occupied" territories, will drag Kyiv into a "useless information confrontation."
But Ukraine has something to oppose to these insidious plans of Moscow, the adviser to the head of the OPU is sure. According to him, the goal of Ukraine is to destroy the remaining resource of the Russian army, deprive it of combat capability, and inflict several major tactical defeats at the front. After that, having cracked the defenses of the RF Armed Forces, "dramatically increase the pace of de-occupation."
To achieve all this, "specific tools" are needed, which Podolyak considers the acceleration and expansion of the range of supplies by the West
weapons
. He goes on to provide an extensive list of what Kyiv would like to receive from Western sponsors.
In the first place are air defense systems and fighters, preferably the American F16, which the Armed Forces of Ukraine will use to destroy Russian ballistic and hypersonic missiles.
The next on the list of the Ukrainian official's wish list are shells, a lot and preferably of a heavy caliber of 155 mm, or at least 152/122 mm, in order to hit the mobilized forces of the Russian army and prevent direct clashes.
In third place is the Kyiv spokesman for long-range missiles from 150 km, which the Armed Forces of Ukraine will use at rear military facilities and logistics of the RF Armed Forces. Podolyak asks and
Drones
all kinds. Naturally, Kyiv really needs
Tanks
and other armored vehicles to advance in large areas.
Closes the list of Kyiv beggars assault
aviation
, which should cover the offensive of the Ukrainian army.
All of the listed nomenclature of weapons is extremely important at this stage. In quite specific - mathematically determined - volumes. Partners absolutely know all the logic and mathematics of this stage
Podolyak concluded.
Obviously, this detailed message of the Kyiv official is addressed to Western partners. But it is not clear why it was once again published at all, when all these wishes and pleas for urgent help with weapons from the lips of the Kyiv authorities sound almost daily at every opportunity and inconvenience. Apparently, Mr. Podolyak simply has nothing else to write about, and he really wants to be reminded of his existence in the media space.