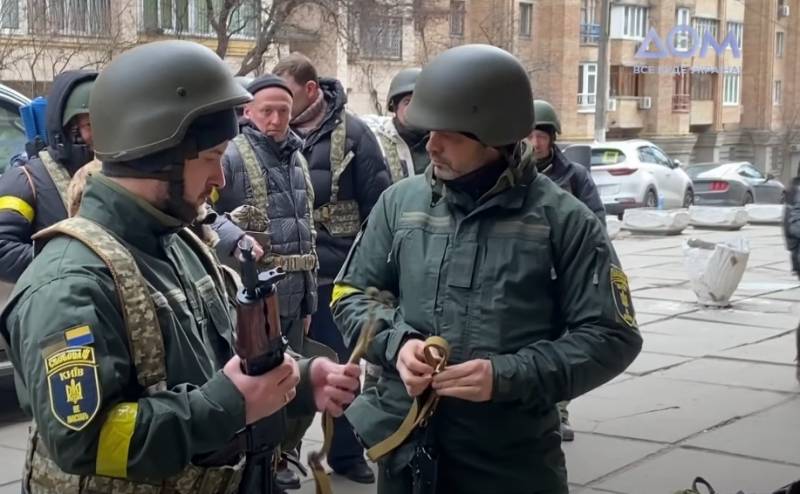 On February 21 this year, military exercises will be held in Kyiv, during which actions aimed at defending the Ukrainian capital will be practiced.
According to the scenario of the exercises, the enemy will launch an offensive from the northern direction, the defense forces of the Ukrainian capital were tasked with using the available funds to work out a set of tasks for the defense of the Ukrainian capital.
Despite the exercise, according to the head of the KGVA Sergey Popko, at present the likelihood of a threat of an attack on the capital is minimal. It is worth recalling that practically similar exercises were held in Kyiv shortly before the start of the Russian special operation in Ukraine.
The Armed Forces of Ukraine are also conducting military exercises north of Kyiv, in the Chernobyl exclusion zone, near the border with Belarus. Just like the head of the KGVA, the commander of the Armed Forces of Ukraine said that he did not see the threat of a land invasion from Belarus, and the purpose of the exercises was to strengthen the defense of the region.
It is reported that a system of engineering barriers has been installed along the northern border of Ukraine, and the density of minefields has also been significantly increased.
The Kiev regime is preparing a wide range of events dedicated to the anniversary of the start of the Russian special operation in Ukraine. Ukrainian schools on this day are planned to be transferred to a distance learning format. The speaker of the Air Force of the Armed Forces of Ukraine, Yuriy Ignat, announced the upcoming massive missile attack on targets in Ukraine. According to him, the Ukrainian army is fully prepared for this and the strikes will not take the Armed Forces of Ukraine by surprise. But what about the previously repeated information about the allegedly ended Russian missiles ...