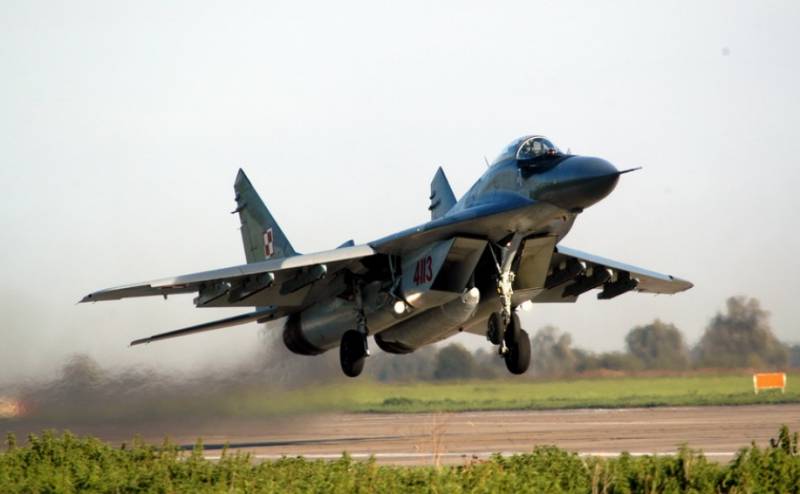 Deputy head of the Polish Foreign Ministry Pavel Yablonsky said that Warsaw is striving to increase the volume of arms supplies to Kyiv, while at the same time continuing to strengthen the Polish army.
The Polish Foreign Ministry reported that during a meeting with US President Joe Biden, they intend to raise the issue of supplying the Ukrainian army with combat
aviation
.
In addition to meeting with Biden during his visit to Warsaw, the Polish authorities also plan to raise this issue at the summit of the countries that make up the eastern flank of the NATO military bloc - the Bucharest Nine. The Polish government intends to discuss further military support for the Ukrainian authorities.
The representative of the Polish Foreign Ministry stressed that his office would take any steps to ensure that the Ukrainian army received any weapons that they deem necessary. However, Yablonsky added that such actions should be coordinated with other NATO members.
According to the Polish Deputy Minister, among the members of the alliance there are countries that can do more than Poland, which has already supplied the Armed Forces with significant amounts of weapons. However, for example, the head of the German Defense Ministry, Boris Pistorius, said that the Bundeswehr did not have combat aircraft at its disposal, which the Ukrainian authorities are asking for.
There is a lack of consensus within the NATO military bloc, which was shown by the recent position of the Turkish authorities on the issue of expanding the alliance by admitting Sweden and Finland there.