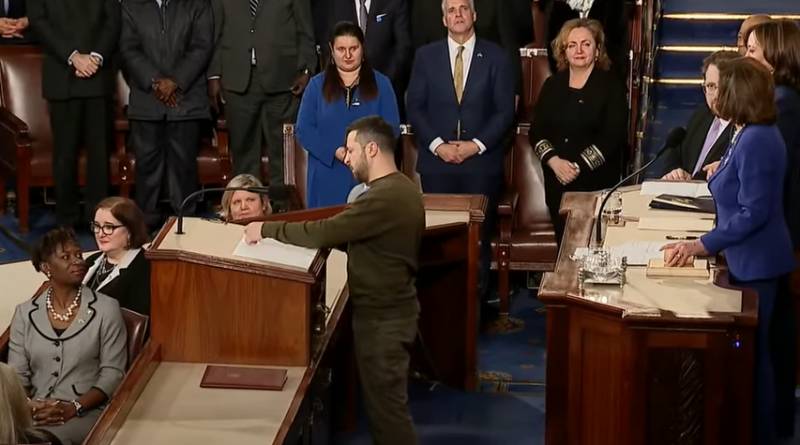 Despite the growing talk of Western aid to Ukraine, both military and financial, in reality things are not exactly as described in the pompous speeches of Western politicians.
As noted by the British edition of the Financial Times, Kyiv did not wait for more than half of the assistance that the West promised, and it is not known whether he will receive everything in full and when this will happen.
As of December last year, Western countries sent Ukraine only 31 billion euros (which is also a lot), and promised Kyiv 64 billion, the newspaper writes. At the same time, the Financial Times believes that the main reasons for this situation lie not in the West's unwillingness to part with money, but in the fact that Western financial assistance goes through many formal barriers before reaching Ukraine. All this causes instability and delays in this assistance. For example, it took almost six months to formalize the legal consent of the European Union for the transfer of money.
The Financial Times also writes that, despite all the loud talk about helping Ukraine, the West is spending much less on it than it did during its previous military campaigns. It is not clear when the remaining billions will end up in Ukraine.
If in the course of hostilities there are such interruptions in assistance, then in the process of reconstruction, Kyiv will face even greater delays in Western assistance, the publication states.
Perhaps the West is in no hurry to send the remaining billions to Kyiv, knowing full well about the level of corruption in the country.