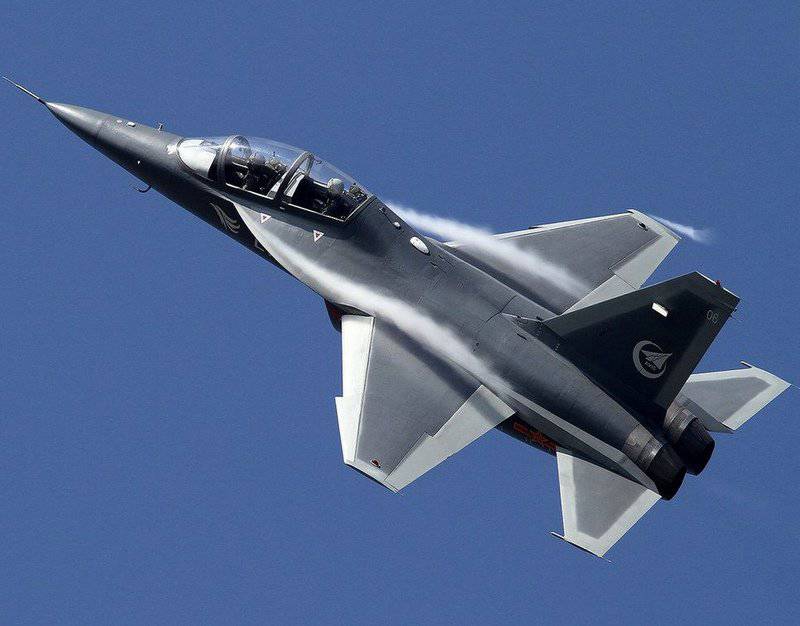 The company "AVIC Hundu" concluded with China National
aviation
import-export corporation (CATIC) contract for the supply of 12 training aircraft L-15.
The agreement was signed at the Airshow China-2012 air show in Zhuhai.
According to Flight International, the contract with CATIC should be the first export sale of the L-15 aircraft, which China has been actively promoting in recent years to the international market.
According to CATIC president Ma Sipping, the official first sale of L-15 will be announced next year. Currently, neither the manufacturer nor the intermediary does not disclose the customer aircraft.
A spokesperson for AVIC Hundu confirmed that the company had started small-scale production of the L-15, and the delivery of the first 12 aircraft would be completed by the end of the 2013 of the year.
The company also said it will develop a new powerplant for the L-15, which will receive the designation "Minshan." Currently, twin-engine aircraft is equipped with AI-222-25F engines of the Ukrainian Motor Sich JSC. According to AVIC, the Minshan will be a twin-shaft turbojet dual-engine with an afterburner.
To date, the tests of the main components of the power plant have been completed with a satisfactory result, which allows us to expect that the development will be completed within a few years.
In the spring of this year, Chinese media quoted a statement from one of the leaders of the Hongda Aviation Industry Company that over the past few years, China has received a number of applications from Latin America and Africa for the supply of L-15, and the production of the first batch of 12 aircraft will begin in the current year
Potential customers of L-15 consider, first of all, those countries that are operators of the Karakorum TCB K-8.
Preliminary negotiations on the supply of L-15 held with the Air Force of several African countries, including Namibia and the DRC. The Venezuelan government is also assessing the feasibility of acquiring L-15.
TCB L-15 is designed for training pilots of aircraft such as J-10, J-11, F-16, etc. The maximum take-off weight of L-15 is 9800 kg, length is 12,27 m, wing span is 9,48 m, practical ceiling is 16500 m The design of the TCF on 25% is made of composite materials. Estimated lifetime - 10 thousand flight hours or 30 years.