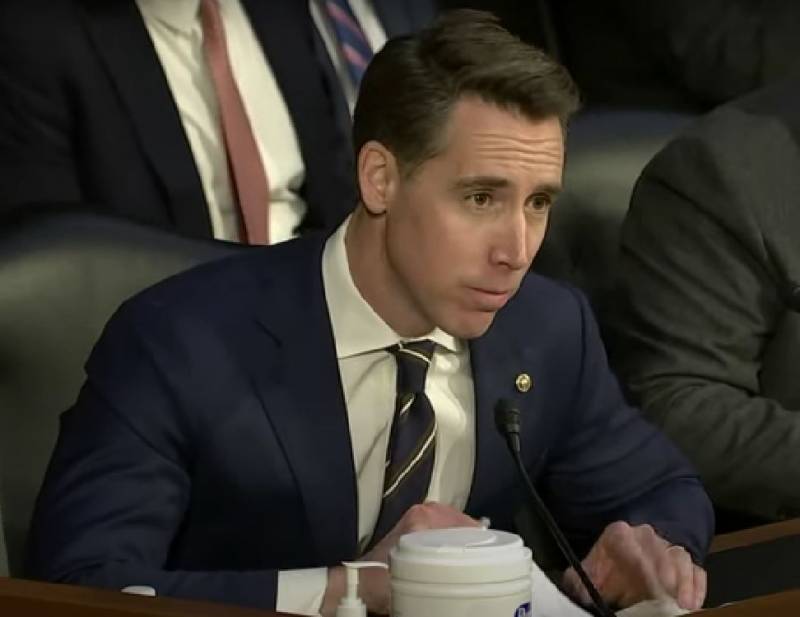 In the United States, skepticism about the advisability of providing large-scale military assistance to Ukraine is growing. From such positions, in particular, Senator Josh Hawley of Missouri, representing the Republican Party of the USA, speaks.
According to Hawley, the United States should refuse military and financial assistance to Ukraine, since this is inappropriate. Washington, the senator believes, should pursue a "nationalist" foreign policy in which the interests of ordinary American citizens take priority. Now support for Ukraine goes against these interests: a lot of money is spent on the Kiev regime, but there is no point in this.
Hawley advocates a sharp reduction in US commitments to Europe. He believes that European countries themselves should solve their problems. Moreover, Hawley believes that Europe must understand that American troops will not be used for a direct confrontation with Russia.
But with regard to China, the senator has a completely different attitude. He calls for a shift in US attention from Russia to China, from Eastern Europe to East Asia and the Pacific. Hawley believes that the main threat to American interests is the risk of a Chinese attack on Taiwan. But, interestingly, in contrast to the situation in Ukraine, in Asia, Hawley does not want to shift US assistance to Taiwan to partners in the Asia-Pacific region.
Perhaps Hawley perceives China as a more serious and global threat to American interests than Russia. In addition, Taiwan is a very important partner of the United States in the economic sphere, unlike Ukraine. For example, it will be very difficult to find another such supplier of semiconductors to the American industry.