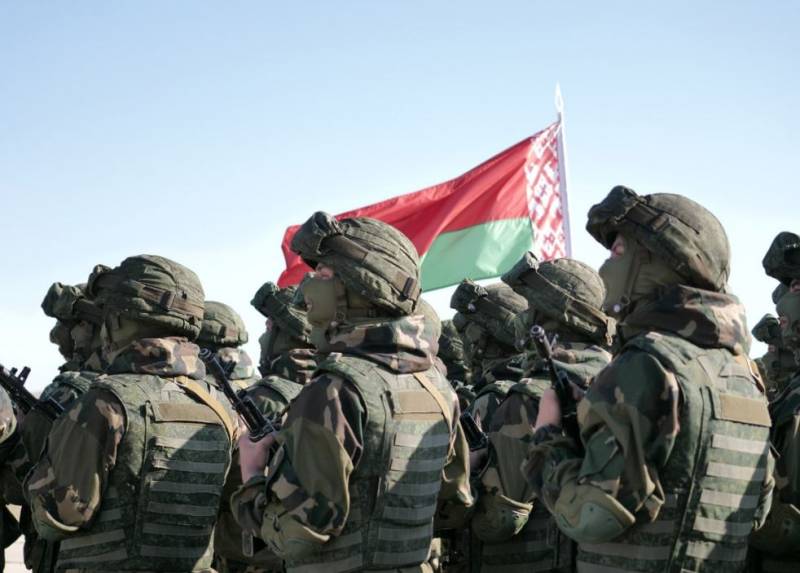 At present, from 100 to 150 people across the country can be recruited into the people's militia units of Belarus. If we talk about volunteers, then this number can be even higher. This was stated by the Minister of Defense of Belarus, Lieutenant-General Viktor Khrenin, whose words are quoted by the publication "SB. Belarus today.
As Khrenin noted, the people's militia in Belarus will be especially relevant in rural areas. But it is very likely that militia formations will also be created in large cities, including the capital of the country, Minsk.
According to the Minister of Defense, during martial law in rural areas, people are needed who are able to help the authorities in maintaining public order and suppressing the activities of sabotage groups. Khrenin stressed that such a decision is made on the basis of observations of the situation in Ukraine.
Earlier, President of Belarus Alexander Lukashenko demanded the creation of a detachment of people's militia of 50 people at each village council in the country. Thanks to the creation of a people's militia, citizens of Belarus who will not be covered by mobilization will be able to defend their country, making a feasible contribution to ensuring the security of the state.
The main task of the people's militia Khrenin called the protection of their homes, property, measures to protect law and order together with the Belarusian police. Earlier in Belarus, measures were also launched to improve the mobilization record of citizens of the republic, and military training was held for reserve servicemen.