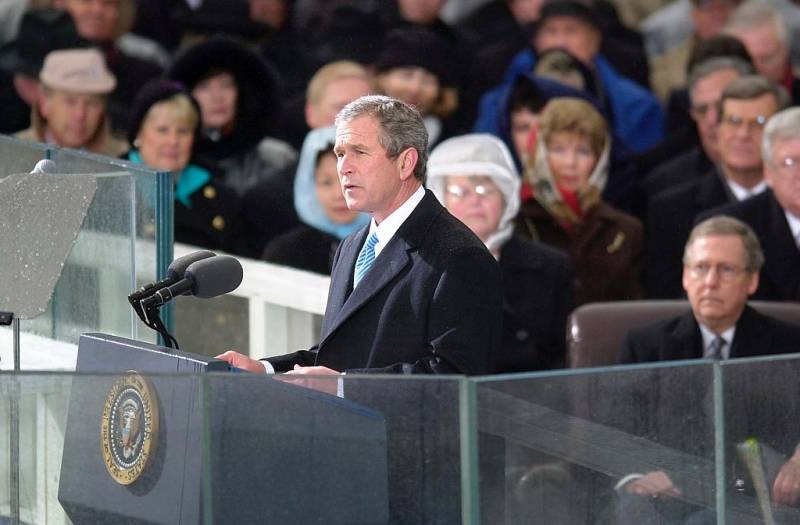 In 2009, the then US President George W. Bush handed over to his successor in the post of the owner of the White House, Barack Obama, documents that say a lot about the policy towards Russia and about the Russian-Ukrainian contradictions. Bush's declassified advice to Obama was published by The New York Times.
In total, thirty recommendations of the ex-president were published - each of them relates to a specific region, country or area of ​​​​the White House's foreign policy.
Bush Jr. advised Obama to be friends with India and not trust Iran or North Korea. He did not refer Pakistan to the friends of the United States, and also recommended not to get involved in wars in the Middle East.
Watch out for Russia: it covets the territory of its neighbor Ukraine. Russian attempts to challenge Ukraine's territorial integrity, especially in Crimea, which is 59 percent ethnic Russian and home to the Russian Navy's Black Sea Fleet, must be prevented
Bush wrote to Barack Obama.
It is doubtful that Bush Jr. studied the issues of the ethnic diversity of Crimea with an accuracy of a percentage...
The then American president noted that Russia would allegedly try to use Europe's dependence on energy resources to quarrel European countries with the United States. Now the Western press is trying to pass off these notes as a kind of forecast for the current situation.
But the low-intellectual Bush Jr. was hardly capable of serious analytics, and the recommendations contained in Russia and Crimea are already so obvious: one had to be an extremely narrow-minded person not to understand that sooner or later Russia would return for its own people, territories, cities that were created, built and developed by the Russian state.