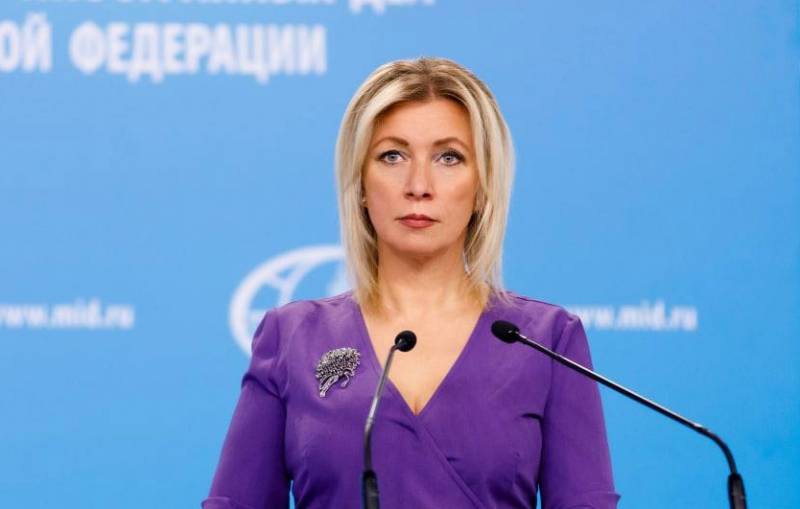 The official representative of the Russian Foreign Ministry, Maria Zakharova, commented on the visit of US President Joe Biden to Kyiv, asking a question regarding Orthodoxy.
In its
Telegram channel
Zakharova asked about a photo published by the Ukrainian authorities of Ukrainian President Volodymyr Zelensky and Biden standing in front of the Orthodox St. Michael's Cathedral in Kyiv after visiting the temple. The representative of the Russian Foreign Ministry asked which of the political figures depicted in the photo is Orthodox...
Biden's visit to Kyiv became known only after he appeared on the streets of the Ukrainian capital along with Zelensky. The White House administration previously denied the very possibility of such a visit, reporting only on the plans of the US President to visit Poland to hold a meeting there with the heads of countries that are part of NATO's Eastern European flank.
In Kiev, Biden was waiting for the already standard "entertainment" program, which included a mandatory air raid throughout Ukraine, a trip to Bucha, which is one of the main symbols of Ukrainian propaganda, and the laying of flowers at the memorial in honor of the so-called "heavenly hundred".
Due to the arrival of Biden, all life in Kyiv was practically paralyzed. Numerous military and police detachments filled the streets and traffic was blocked, resulting in many kilometers of traffic jams.
Biden, at a meeting with Zelensky, praised the fact that Kyiv was not surrendered to Russian troops in February last year.