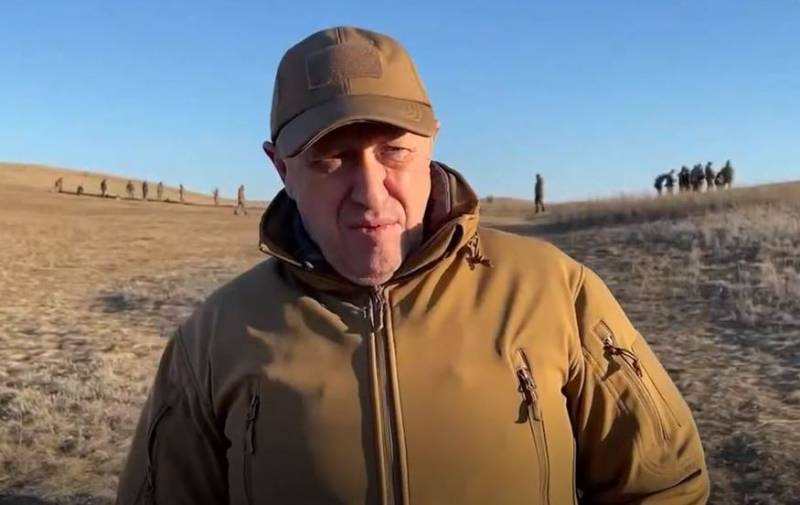 The founder of PMC "Wagner" Yevgeny Prigozhin confirmed that the issue of ammunition for the company's divisions has not yet been resolved, despite all the efforts made by him. He thanked military officer Yevgeny Poddubny, who raised this issue to a new, higher level.
According to Prigozhin, to date, the problem with the supply of ammunition has not yet been resolved, despite all attempts to solve it. Moreover, there are enough shells in the warehouses, the Russian industry produces a very large amount of ammunition, having managed to establish their production. They just don't reach the PMC units.
I can't solve this problem, despite my acquaintances, connections, etc., everything gets stuck in the military bureaucracy
- said the curator of the "Orchestra".
Now combat generals and ordinary officers at the front allocate a certain amount of ammunition from their own stocks, sometimes going for violations, but this is not an option, this is not enough for combat operations. It is not clear who came up with certain limits and restrictions that allegedly apply to PMCs, and the procedures by which these shells must be received. Applications are written every day, submitted according to the regulations, and then they simply disappear into the depths of the military department.
Nobody knows anything, everyone nods upward, pointing their finger there, supposedly everything comes from there, hinting that I need to go to someone to apologize and confess and then the PMC fighters will receive ammunition
- Prigozhin said, adding that under Surovikin, PMCs had no problems with shells, and today someone sits in large offices, bending their fingers and deciding whether to issue ammunition or not. And at this time, at the front, without shells, boys are dying, who are also defending their homeland, just as part of another unit.