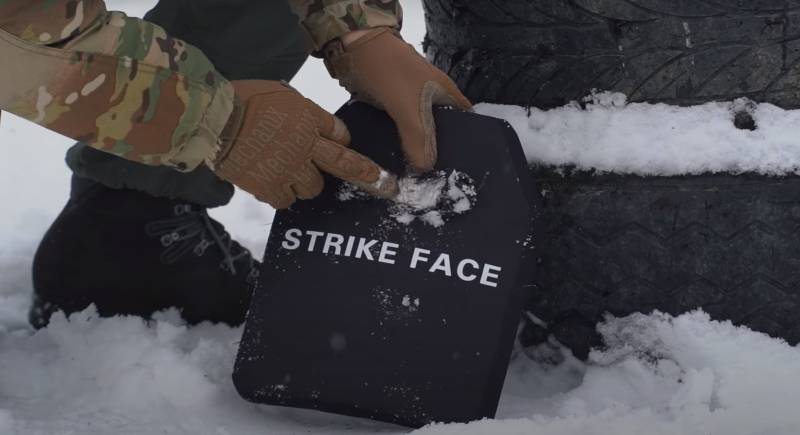 Armor protection, along with weapons, is the most important factor for every military involved in an armed conflict.
One of the most modern means of protection today is armor plates of the 5th class, consisting of ceramics or representing a kind of "sandwich" of several layers of different materials.
Speaking about the advantages and disadvantages of ceramic armor plates, the host of the Lazarev Tactical YouTube channel, Konstantin Lazarev, highlighted the following.
The advantage of such protection is that it is almost impossible to "break through" it from a conventional firearm.
weapons
. At the same time, the minus of such armor, according to the expert, is its "disposability".
However, the latter is easily solved due to the appearance of armor plates with a special structure, which can be "repaired" in the field without any problems.
The whole point is that the stove itself consists of small square-shaped ceramic elements. After a bullet hits one of these elements, it can be easily replaced with a similar one.
To do this, it is enough to remove the top cover of the plate, "pick off" the damaged element with a knife and install a new one in its place.
Lazarev in his video conducted "combat experiments" with similar armor plates and showed their reliability and maintainability.
At the same time, the expert noted that despite the large number of elements in the slab, the latter fit extremely tightly to each other. This eliminates the "breakdown" of the plate in the event of a bullet hitting the joint.
Importantly, a Chinese company produces unique plates with a "repair kit". On the Russian market, this protection is available in several form factors. At the same time, they all consist of the same elements, which makes it possible to use the same "repair kit" in any of the configurations without any problems.