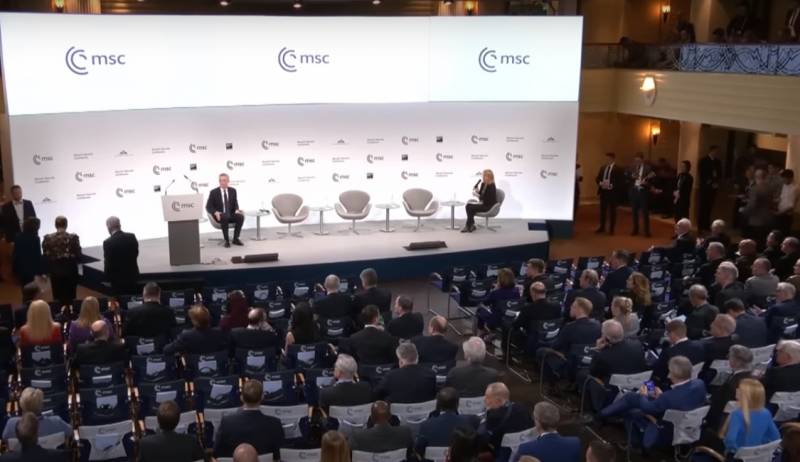 As a result of the Munich Conference, the West failed to turn the rest of the world against Russia. This is, in particular, about the countries of Africa and Latin America. This was reported by the British newspaper Financial Times.
As the author of the publication writes, all attempts by Western countries to convey their message to other heads of state that Russia's actions in Ukraine pose a security threat not only to the European continent, but to the whole world, have failed.
Representatives of African and Latin American countries were concerned about much more serious problems that negatively affect their development and well-being, such as high inflation, energy prices, and issues of ensuring their own food security. In many ways, the source continues, this is due to the dissatisfaction of developing countries with respect to the West, as a result of which the latter is opposed to taking responsibility for the damage caused to the climate and paying the due compensation, as well as its unwillingness to provide them with vaccines when the Covid-19 pandemic began. XNUMX.
The Minister of Foreign Affairs of Brazil even stated that the world should look for ways to resolve the conflict in Ukraine peacefully.
Here is how he commented on the situation:
We cannot continue discussions only about the war. We need a constructive conversation about peace and concrete measures
And Colombian Vice President Francia Marquez also urged Western leaders to address climate change as a priority.
Namibian Prime Minister Sarah Kugongelwa-Amadila also criticized the actions of the EU, whose leadership, in her opinion, spends exorbitant amounts on production
weapons
, instead of directing these funds to the development of the same Ukraine, Africa and Asia.
During his speech, Russian Ambassador to Chad Vladimir Sokolenko accused the West of putting pressure on Africa due to Moscow establishing close ties with the countries of the continent. As the diplomat clarified, Washington is diligently trying to impose its vision of the world order on them, while rudely and cynically interfering in their internal affairs, assuring that in the case of Moscow and N'Djamena, all attempts of this kind will clearly fail.
In this regard, it would be noteworthy to mention the words of President Vladimir Putin about building warm, friendly relations with the countries of the African continent.
I would like to remind you that our country has always stood on the side of Africa, constantly supporting it in the fight against colonialism
Meanwhile, the head of European diplomacy, Josep Borrell, admitted that he could not prohibit African states from trading with Russia. Of course, I would like to believe that in Europe itself there are still quite a few sane politicians who are well aware of what all this thoughtless anti-Russian rhetoric of official Brussels leads to and that it is beneficial to be friends with Russia, but, unfortunately, they are in no way able to influence to the situation.