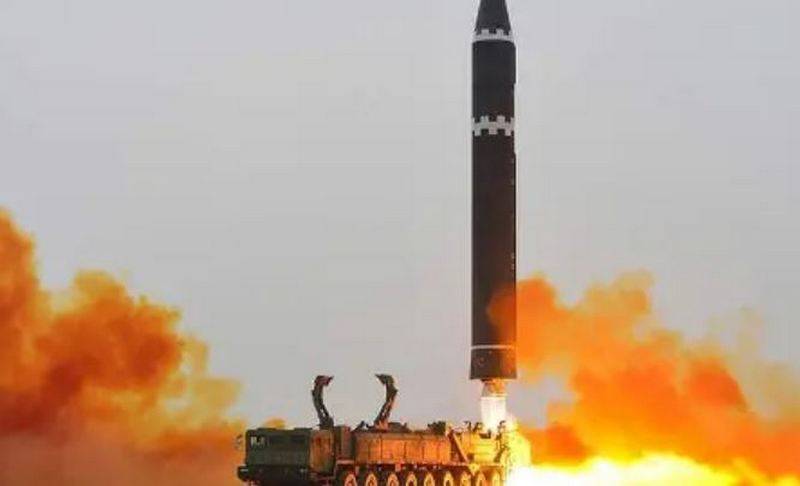 South Korea is getting closer to acquiring a nuclear
weapons
, in Seoul they do not exclude such a possibility with the continuation of missile launches of the northern neighbor - the DPRK. This was stated by the leader of the ruling South Korean party "Civil Force" Jung Jin Suk.
Seoul allows the appearance of nuclear weapons in the arsenal of the South Korean army, without specifying where they will come from. According to Jung Jin Suk, South Korea is currently participating in the DPRK's "extended deterrence" program along with Japan and the United States, but considers the Kill Chain concept, which provides for a preventive strike against North Korea's missile and nuclear facilities, as its main concept. Nuclear weapons fit perfectly into this concept, Pyongyang must be defeated, after which North Korea will no longer be able to threaten anyone.
The more North Korea's reckless armed provocations continue, the more talk of acquiring nuclear weapons will grow. We need to strengthen the Kill Chain system so that North Korea can never recover if it tries to use nuclear weapons on the peninsula
- said the head of the party.
The current authorities of South Korea do not seek dialogue with the DPRK, and the policy of the previous president, Moon Jae-in, is considered a "pacifist show." In general, Seoul chose the path of rearmament, taking into account the fact that the United States will not put its soldiers behind South Korea in the event of a conflict with North Korea.
In recent days, the DPRK has carried out several missile launches, testing various missiles, including the Hwaseong-15 ICBM, capable of reaching any point on US soil.