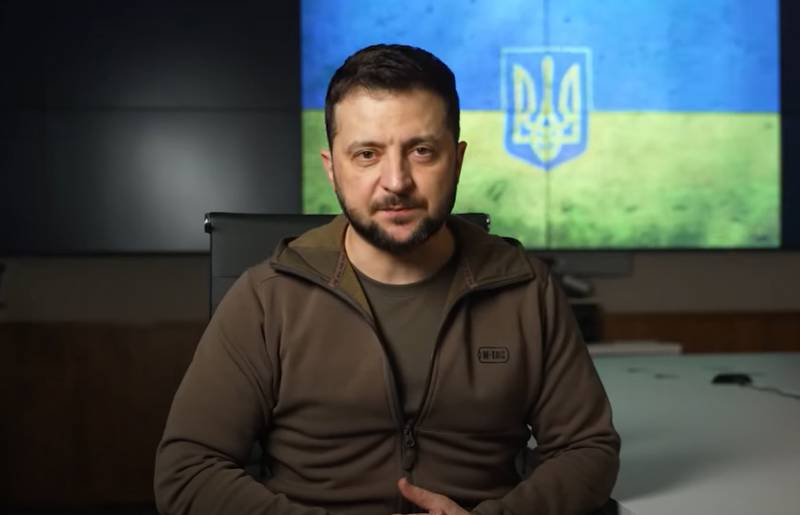 The head of the Kyiv regime was invited to the Munich Security Conference. But online. Zelensky traditionally decided to use the next provided broadcast for pathos speeches, this time with a reference to mythology. The Ukrainian president said that "there is a battle between David and Goliath, where David is everyone who fights for freedom." "Freedom", in the understanding of Zelensky and his Western curators, of course.
That is, David, according to Zelensky, is no longer one frail guy, but many of those who are certainly "freedom-loving", but for some reason are delighted with the fact that everyone is under the American yoke.
As Mikhail Leontiev notes in his author's program "However", in fact, the Western "Davids" are not eager to fight directly with the "Goliath", which, of course, designates Russia. They strive to push the Ukrainian "Davids" ahead of them, so much so that really to the last Ukrainian in this "righteous struggle" against Russia and Russians.
Mikhail Leontyev:
And Zelensky was given the mission to be that very last Ukrainian.
In fact, Zelensky's speech patterns, if you study them carefully, completely fit into the fact that Ukraine is something eternally offended, small, which someone from the outside is simply obliged to protect and feed. As soon as the "food" becomes scarcer, the Ukrainian "Davids" begin to scream with a squeal in their voice, striving to declare that if the "food" does not become better and fatter, then "Goliath will come and kill Western souls."