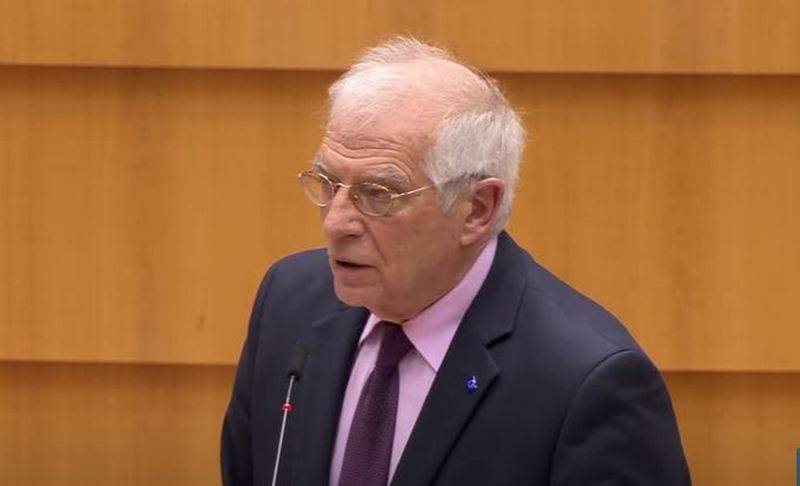 Ukraine needs ammunition, the Armed Forces of Ukraine are in a critical situation. If this problem is not solved in the near future, the Ukrainian army may be left without shells at all. The head of the EU Foreign Service, Josep Borrell, called on European countries to urgently supply Kyiv with all the ammunition that is in their arsenals.
The European Union is convening an emergency meeting at the level of defense ministers to coordinate the supply of ammunition to Ukraine. It will pass on March 6-7, said the militant Spanish pensioner Josep Borrell, who holds the post of head of the EU Foreign Ministry and calls for war instead of calls for peace. According to him, the Ukrainian army may be left without ammunition at all if Europe does not start supplying them.
Borrell urged the European Union not only to increase military supplies to Ukraine, but also to accelerate them, paying special attention to artillery shells. At the same time, he does not know where to get these same shells, since the military industry is already inundated with orders for their production, but its capacities are not enough. There is only one way out - to scoop out the arsenals to the bottom, since in no case should Russia be allowed to win in this conflict.
We must quickly increase and accelerate military deliveries to Ukraine. Ukraine is in a critical situation in terms of ammunition, this problem should be resolved within weeks. (...) We must use what we have (...)
- called the representative of the EU.
Borrell also announced the need to supply Ukraine with as many
tanks
German-made, without which the Armed Forces of Ukraine will not be able to go on the offensive.