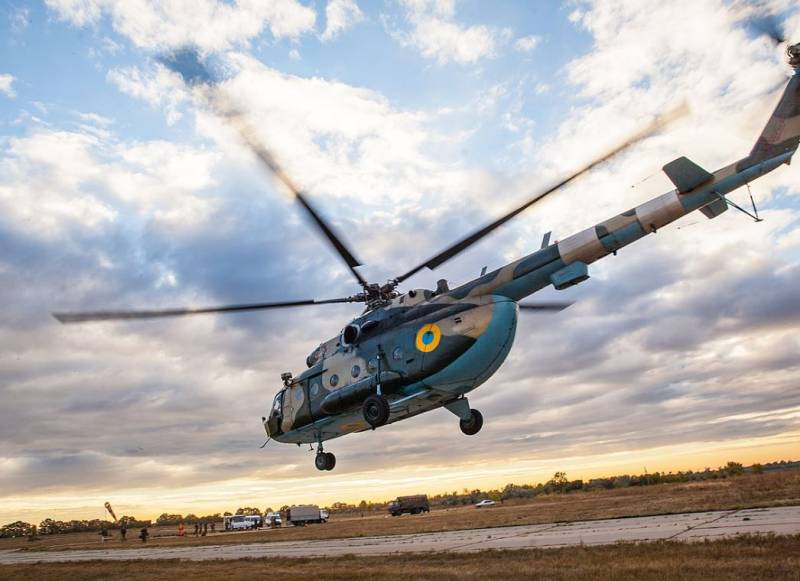 During a special military operation, the crews of Mi-8 helicopters of the Ukrainian Air Force suffer heavy losses. This is reported by the American television channel CNN.
According to American correspondents, the main threat to Ukrainian helicopters is man-portable anti-aircraft missile systems of Russian units. The RF Armed Forces use them to easily shoot down Ukrainian air vehicles.
Helicopters of the Sikorsky air brigade make three sorties per day for each machine. But the brigade suffers heavy losses. Although the Ukrainian command forbids disseminating information about the exact number of losses of the Armed Forces of Ukraine, it can be assumed that the situation with losses in helicopter units is indeed very serious.
Ukraine's losses are a state secret. But the pilots and crew of the Sikorsky Brigade lost close friends because of Russian air defense systems.
- reports CNN.
In order to protect themselves from MANPADS, Ukrainian helicopters are forced to operate at a very low altitude. Sometimes, correspondents report, they even touch trees.
Losses in helicopter divisions are also connected with the fact that helicopters of this type, used by the Armed Forces of Ukraine, do not have an armored cabin and enhanced protection for the pilot. After all, at one time they were converted from transport helicopters by equipping them with launchers for missiles.
In addition, such missiles do not have complex guidance systems, so the accuracy of firing also raises questions. In fact, the effectiveness of the use of missiles depends on the luck and experience of a particular crew.
The jamming system for repelling attacks on the helicopters themselves is also very poorly developed. At one time, the Mi-8, CNN emphasizes, installed such means of protection, but they are already outdated. One of the helicopter pilots of the Armed Forces of Ukraine admits that these systems are unlikely to work even at 2%.